LMUD THREATENS PUBLIC WITH LAWSUITS
LMUD Press Release to sue public
LMUD LIES ABOUT LAWSUIT TO SCARE CRITICS-but it doesn't work.
Was Frank Cady sanctioned by the Courts
for lying about the fake lawsuit ???
LMUD took this to the next level and stated that they were not going to disclose the EXISTING LITIGATION (Agenda item 12 b i) for this reason: "case name unspecified for process reasons".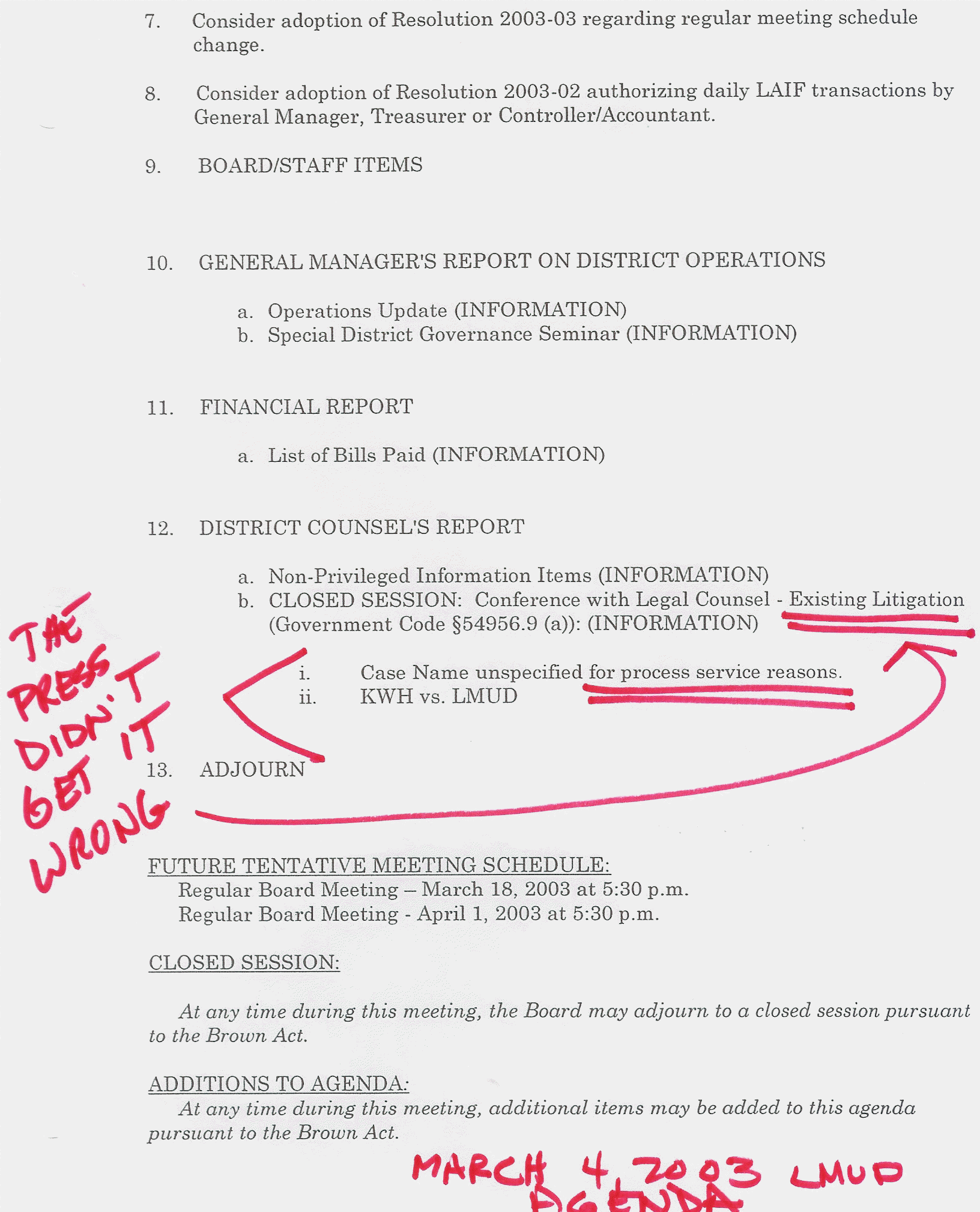 The Lassen County Times intentionally allowed this headline in order to scare the critics.
LMUD's general counsel, as an officer of the court, released an absolute fabrication to the public with the help of the Lassen County Times.
LMUD never filed any action against the public.
KWH warned the LMUD Board of Directors to be careful when playing with the publics right of freedom of speech. LMUD continues to threaten the public with lawsuits (7) and arrest if they continue to be critical of the way the meetings are conducted. Brown Act violations have been ignored by the District Attorney and LMUD.
See Lassen County Times retraction below...if you want to call it that????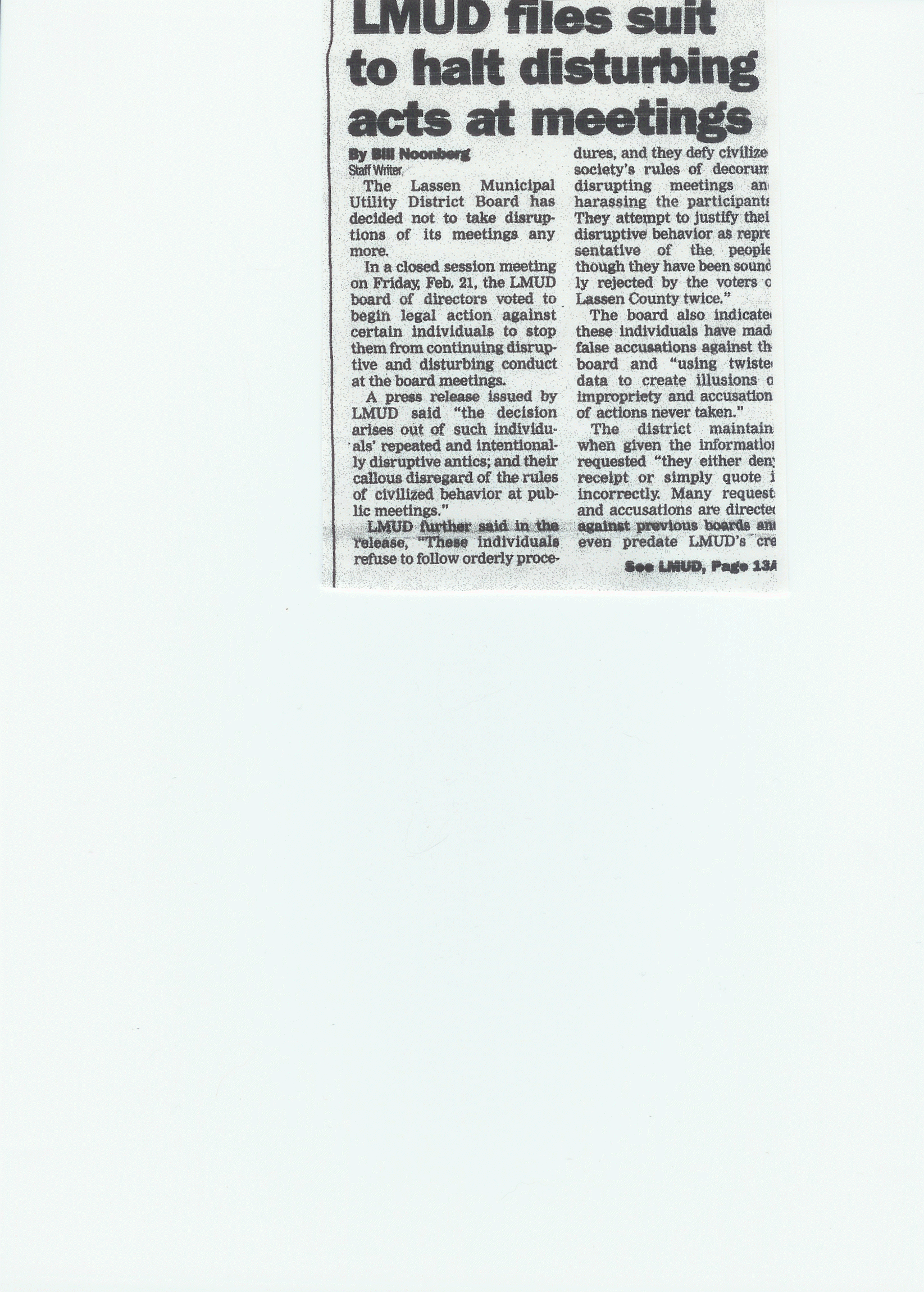 Frank Cady has threatened to sue KWH five times and has abused his authority by announcing A FAKE LAWSUIT.
It seems that the local courts could try and correct Cady's behavior....