RURALITE MAGAZINE
LMUD pays $4,000 a month for 3-4 pages
The "Ruralite Magazine" costs each LMUD household $2.37 a month
LMUD only gets 3-4 pages a month in this 32 page magazine
QUESTIONS:
#1. Is the "Ruralite Magazine
worth $4,000 A MONTH ?
YES 162 NO 3661
#2. Can the LMUD Board spend $.39 a month to communicate the same information?
YES 2738 NO 217
Please e-mail, fax or mail your response
October 2006 Issue
Cady Raises Residential Rates Again, this is the third time in 15 months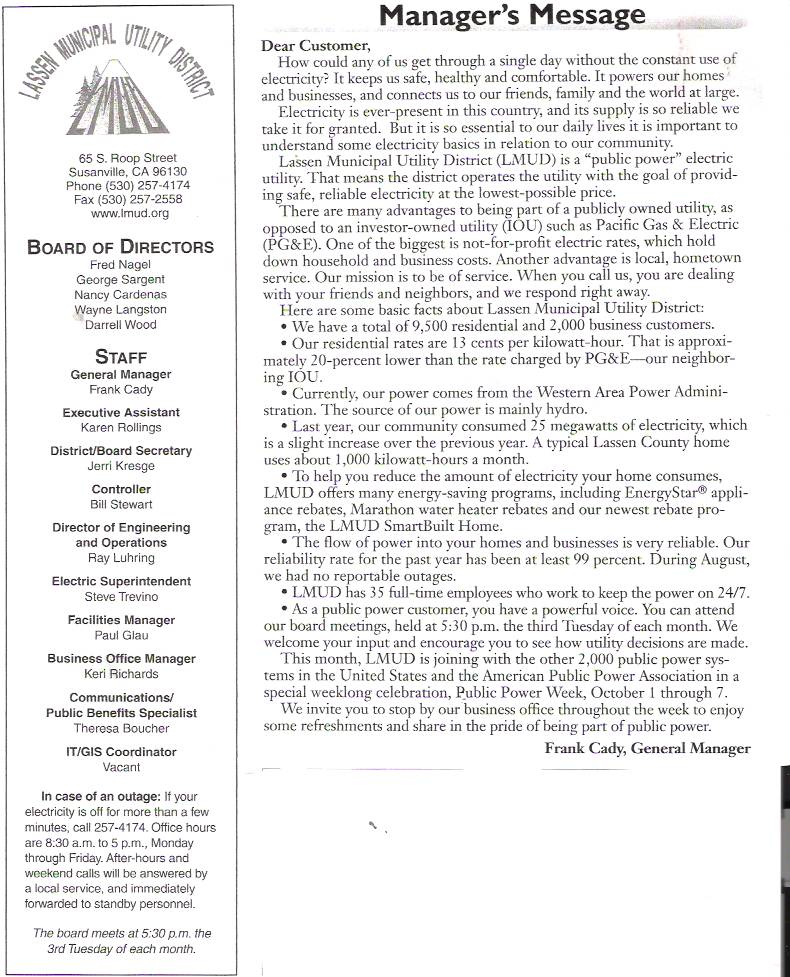 September 2006 Issue
August 2006 Issue
July 2006 Issue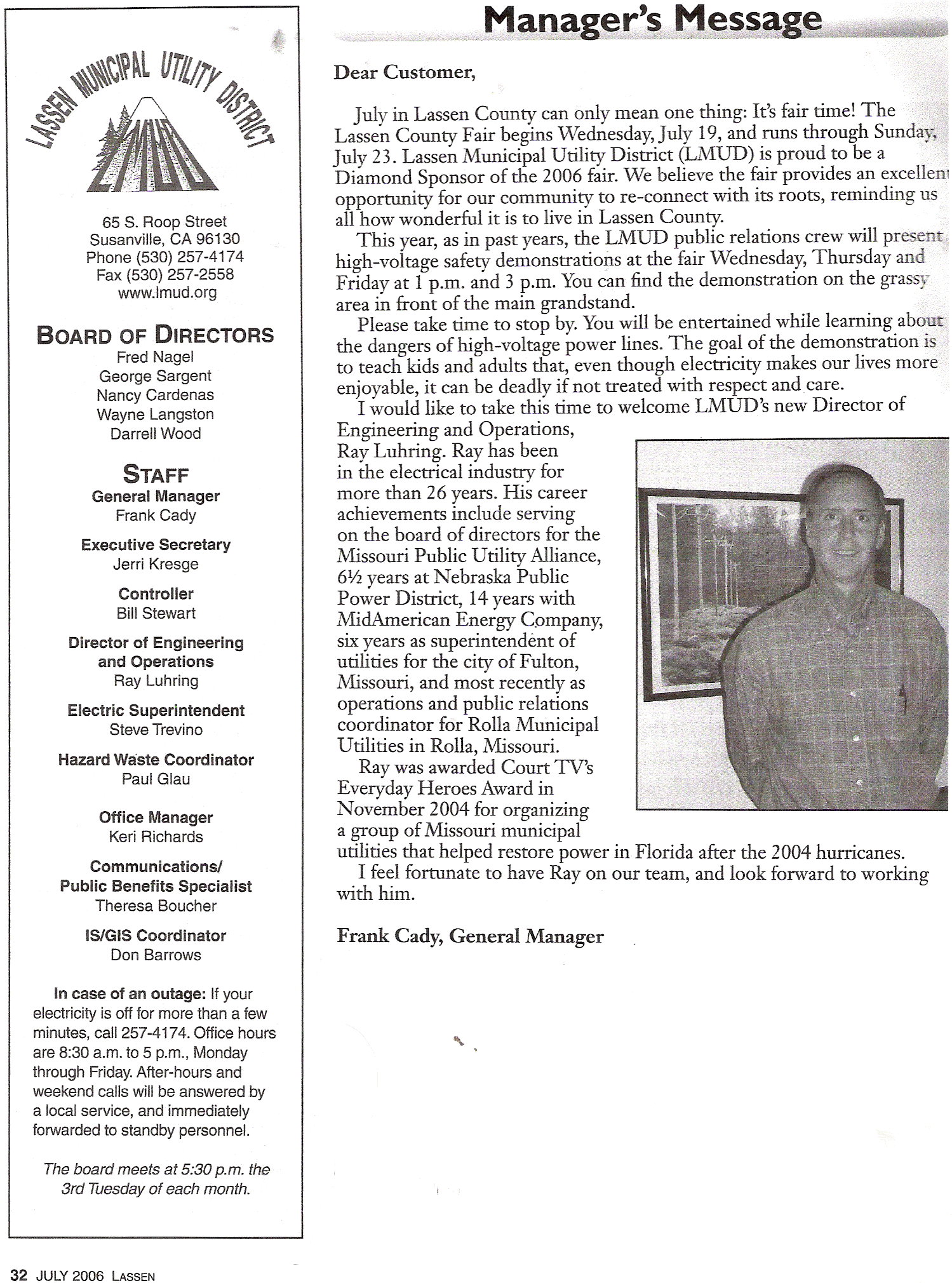 June 2006 Issue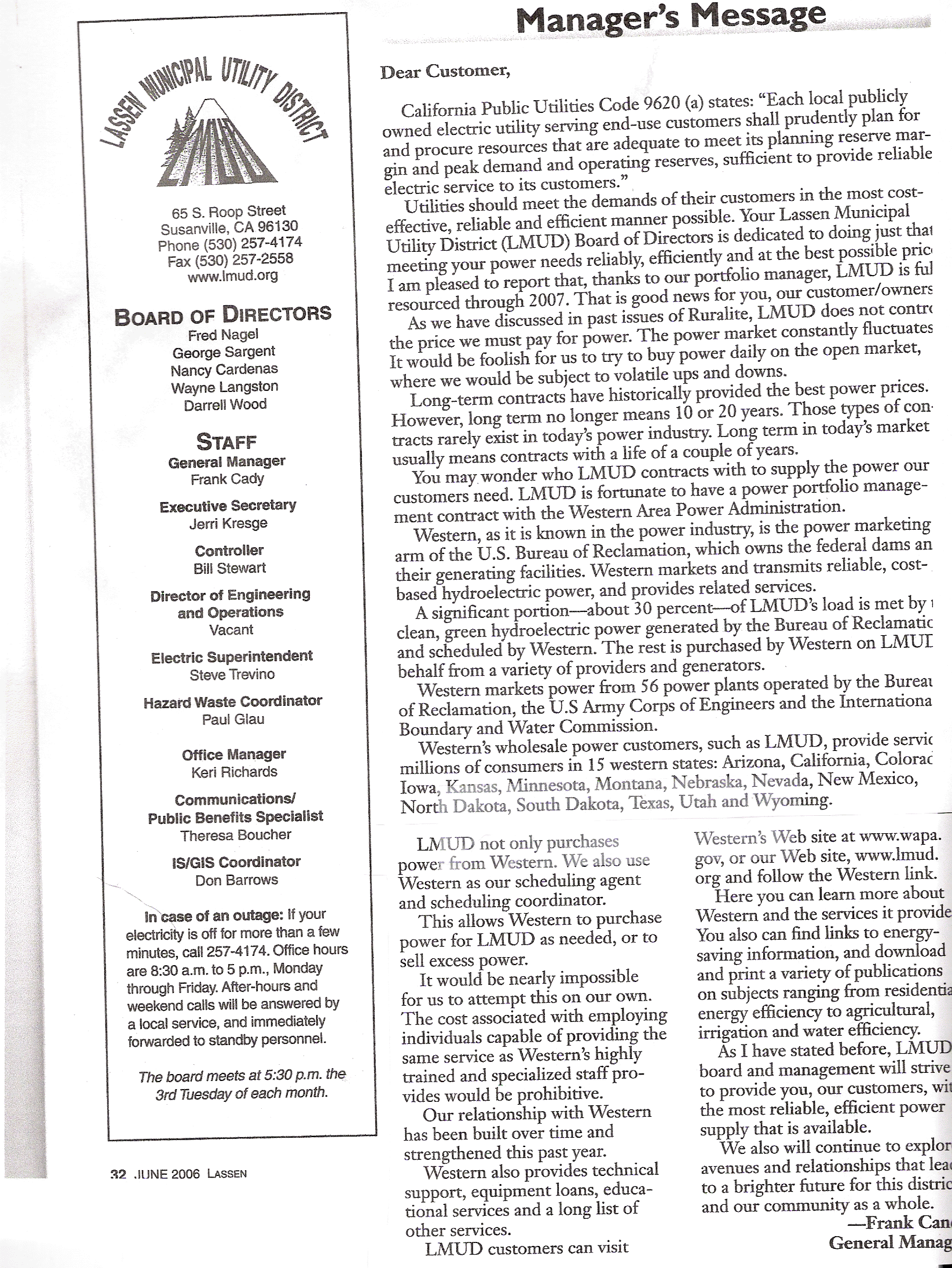 May 2006 Issue
LMUD Manager gives mis-information, again.
The government wants to regulate these "bandit utilities" that rape their ratepayers......Frank Cady would be against this.
Frank Cady continues to give the ratepayers lies. Frank Cady creates charts that show the entire $ .115 per KWH charge is a commodity charge when only half of the $ .115 is the cost of the commodity (cost to bring electricity to LMUD), the other half pays for his and the Boards expensive life style.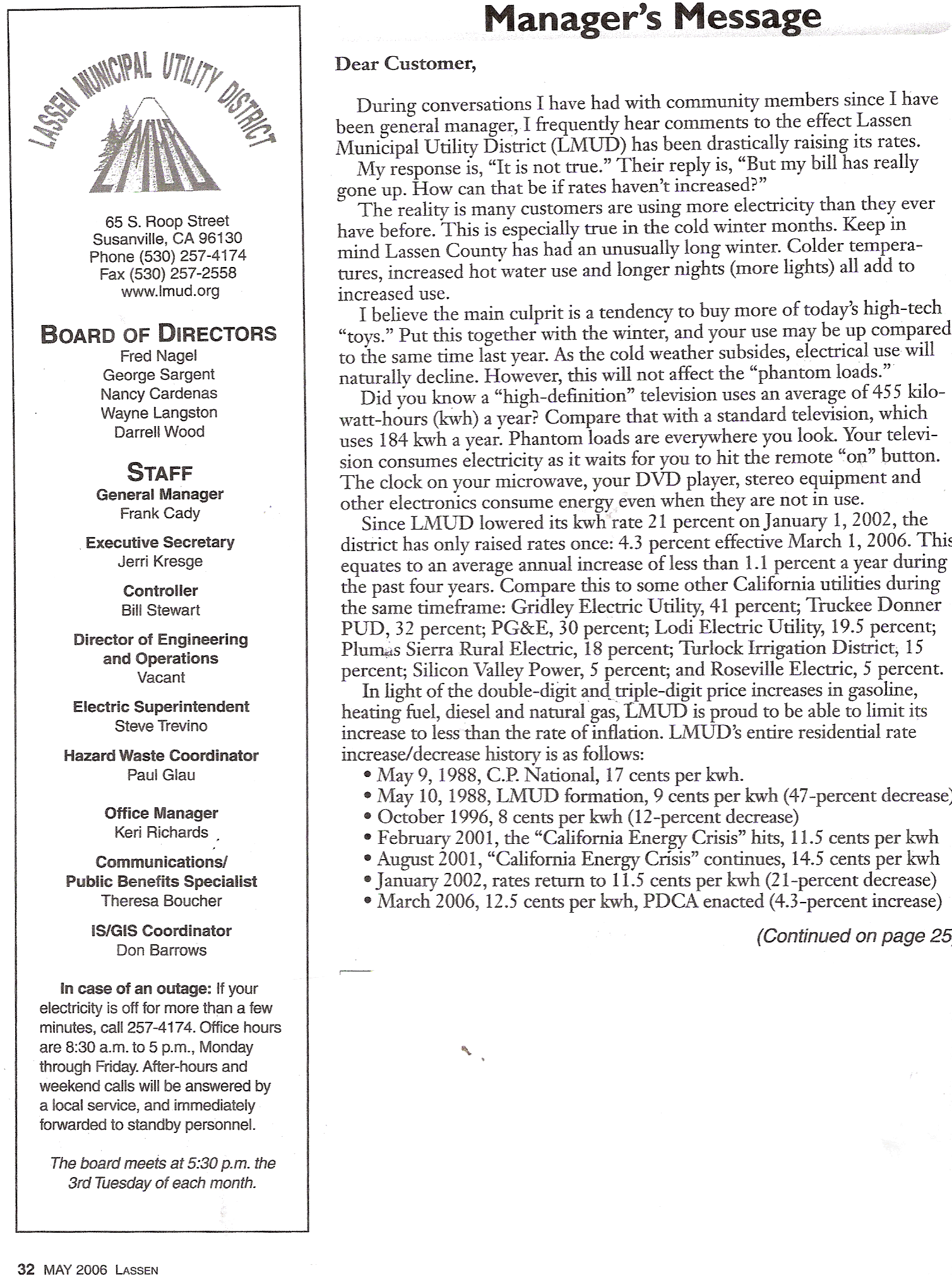 April 2006 Issue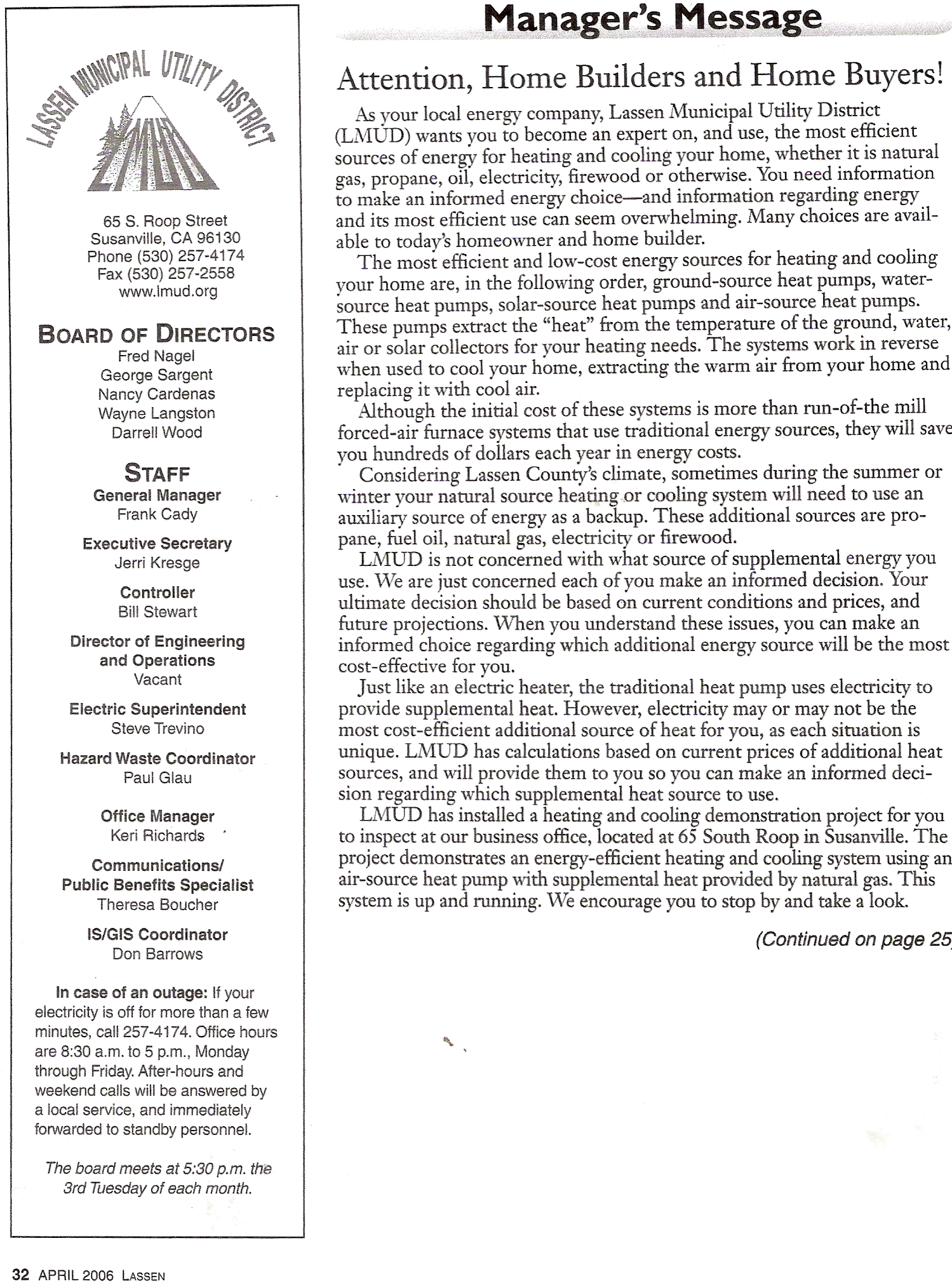 March 2006 Issue
February 2006 Issue
The LMUD Board will not "unbundle" overhead & maintenance expenses (salaries,travel, benefits).....why?
Ratepayers would be outraged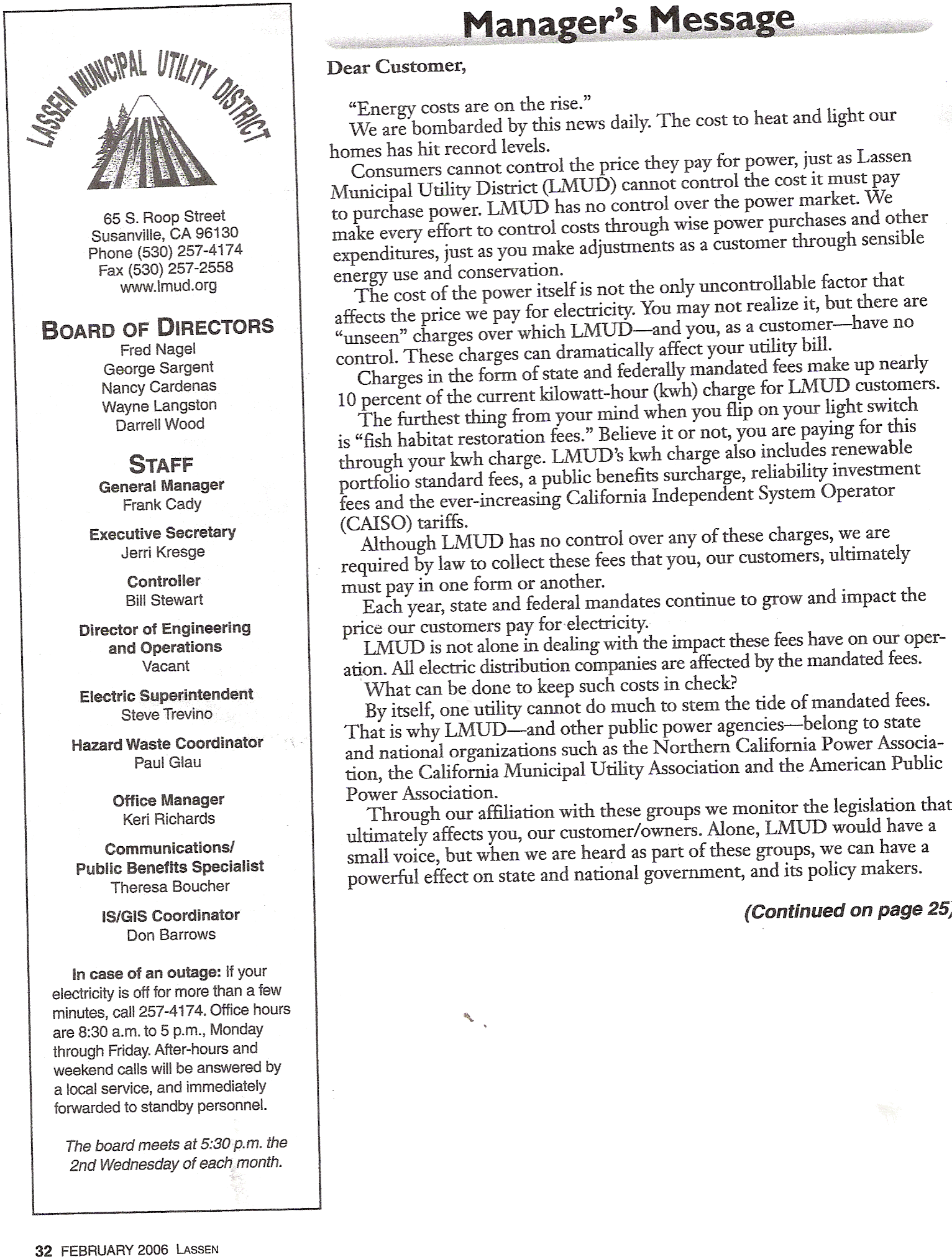 January 2006 Issue
The public did not support the rate increase. They didn't even know about the rate increase.
He pulled it off. He throws out a proposed huge increase in the Basic Charge ($3.50 to $25.00) to distract the public. Then after the smoke clears he sneaks in the adjustable rate increase policy that gives him the power to increase rates every three months.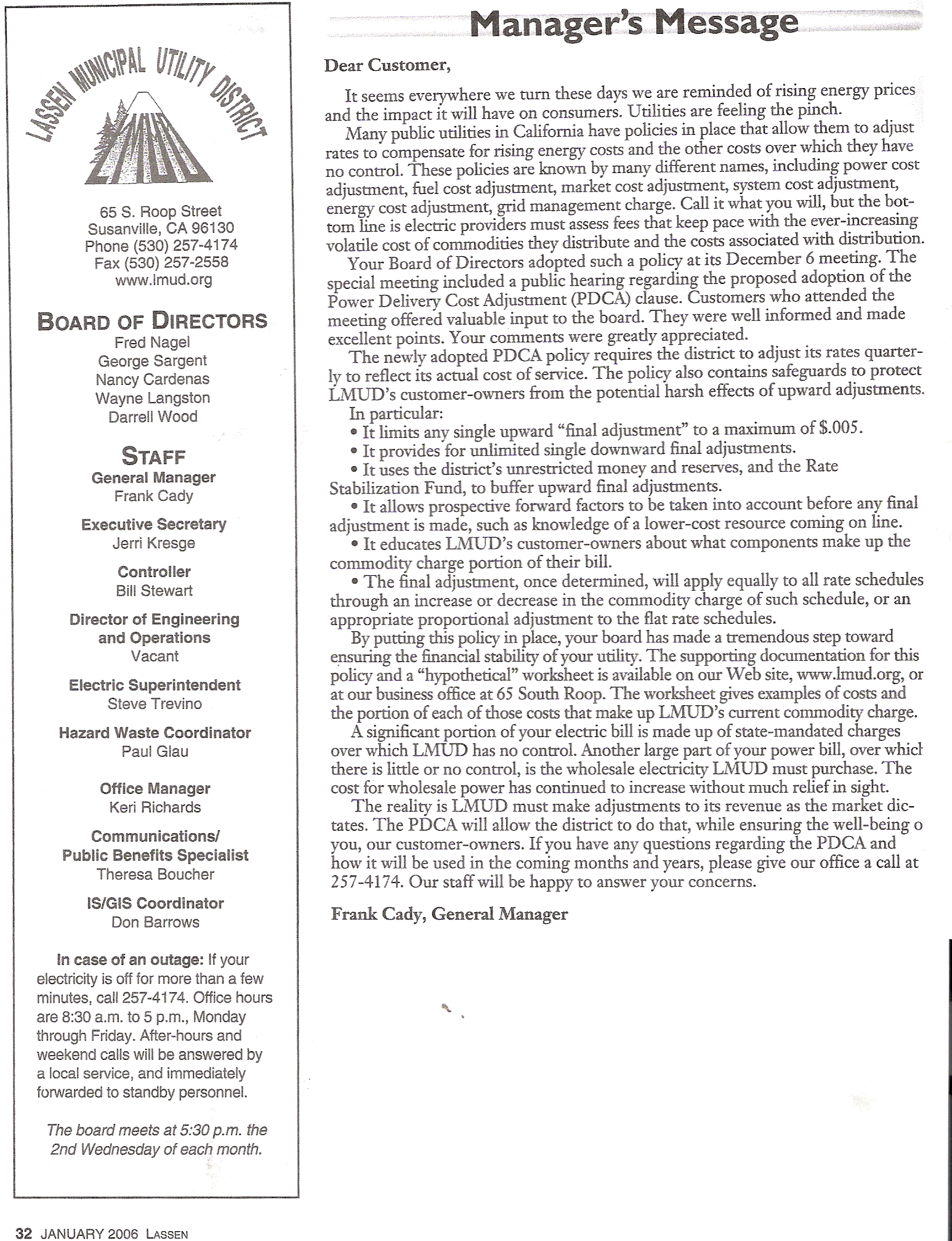 December 2005 Issue
No mention of the tentative financial position, no mention of the $1.5 million Letter of Credit in order to buy power, no mention of the new CVP "Arrowrock" Scam.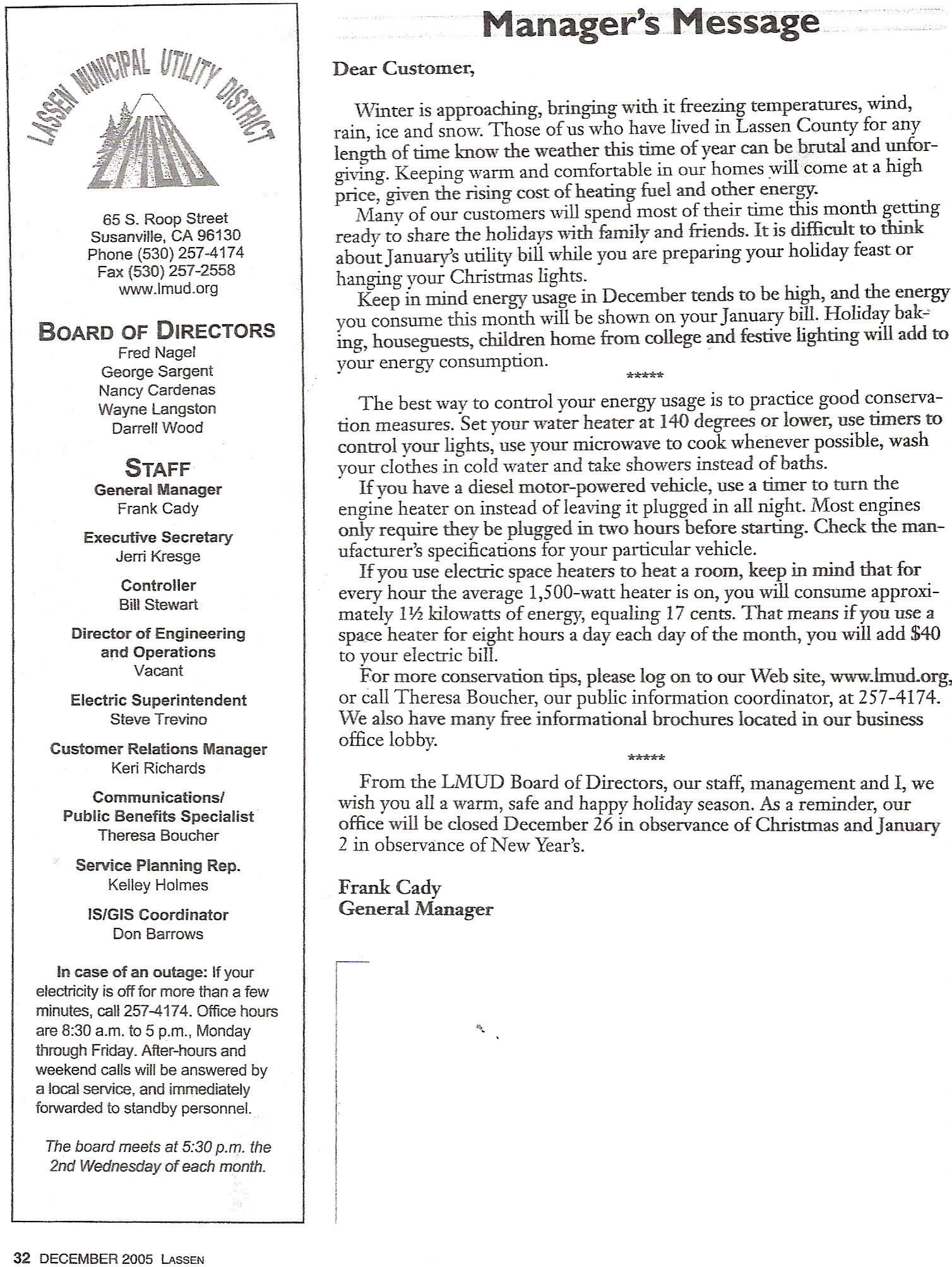 November 2005 Issue
"This Board believes in openness and transparency".....nothing could be further from the truth
October 2005 Issue
No mention at all to reduce spending........?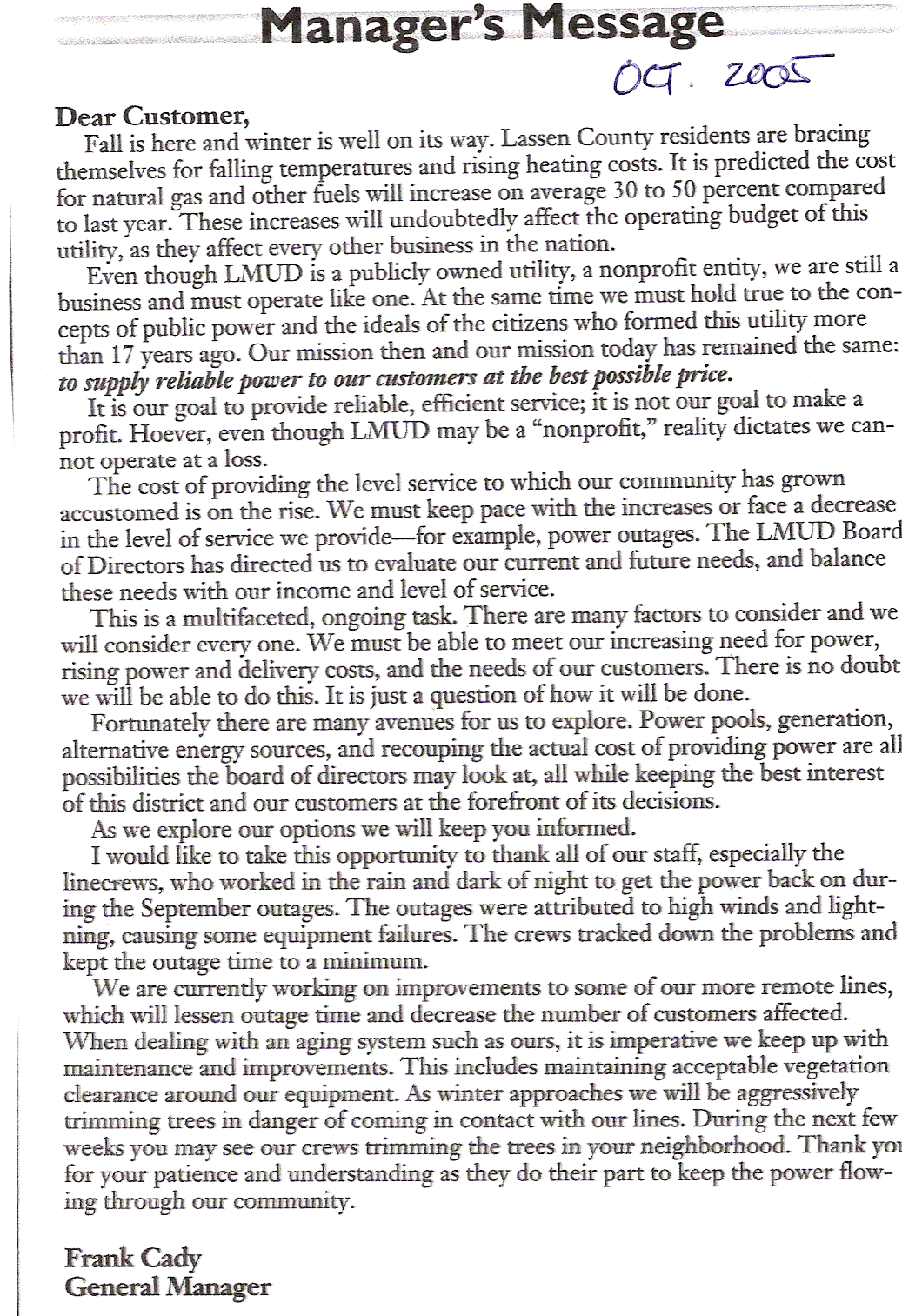 September 2005 Issue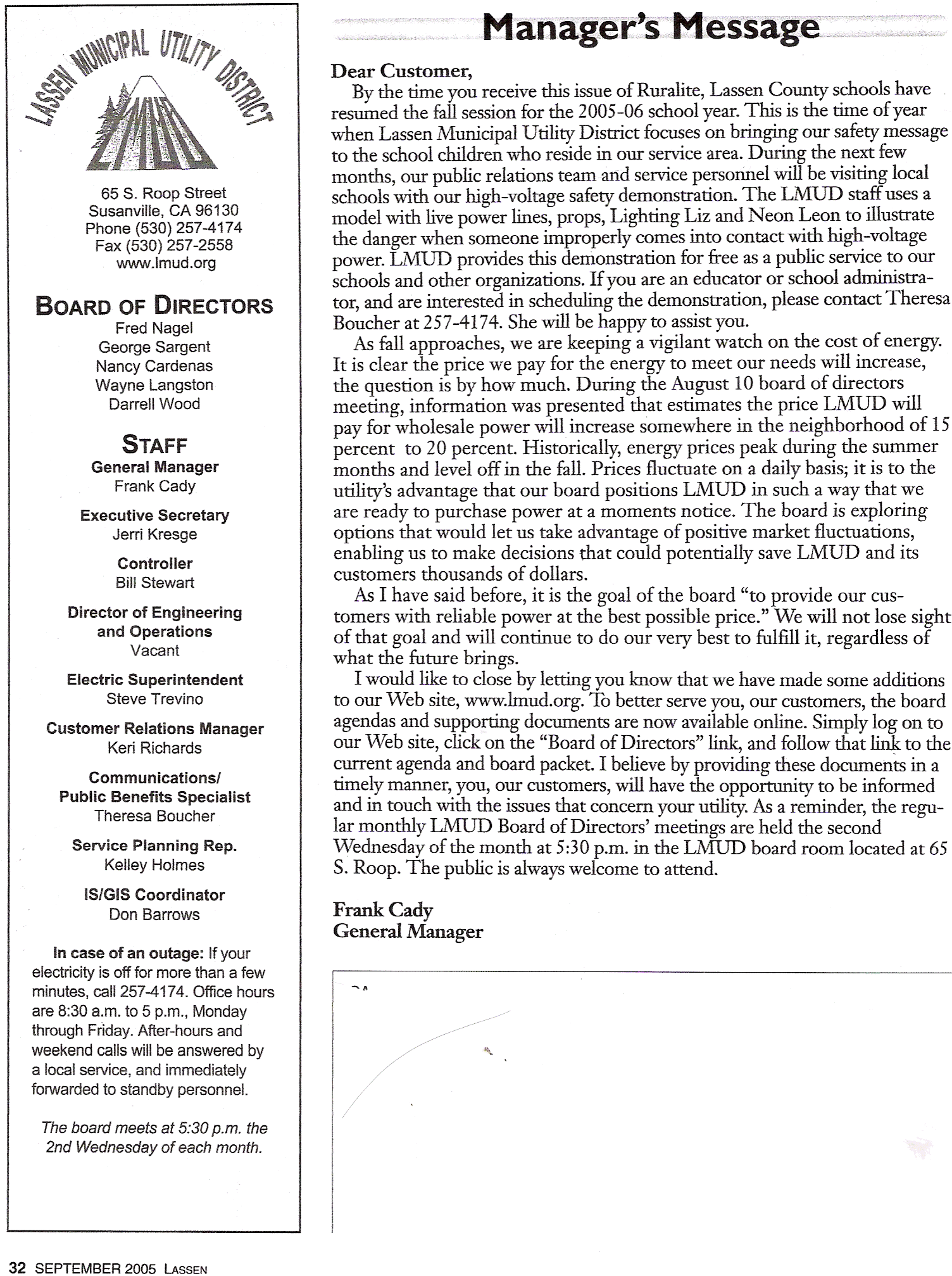 July 2005 Issue