RETURN TO LMUD MEETINGS RETURN TO page two
FRANCE AND ASHMORE DECIDED A LONG TIME AGO WHAT WE HAVE A "RIGHT TO KNOW" 10/4/05
Barbara France claimed that the KWH website e-mail address was bogus. She then proceeded to send five more angry e-mails to the KWH web address on the Home page.
A memo was then faxed to her, in regards to the e-mails that she had sent. France did not like the memo and didn't even have enough honesty to print the "Letter to the Editor" exposing her mis-statements from the previous weeks editorial.
A "Letter to the Editor" was sent but France decided that she would not publish it because it exposed the truth.
If the Lassen County Times doesn't want you to know the truth.....they just suppress facts..... There has never been "two sides" to a news story or any other story. They print the side that will insure that the "advertisements" continue to come in.
Ashmore tries to cover it up with her "Right to Know" article on October 4, 2005.
SHAME ON SHAYLA.....AGAIN
READING MINDS......NO
JUST PAST PRACTICES, BARBARA
This "little known ANTI-LMUD" web site, gets more readers in one day then she gets in a week.
How about......"ANTI-CORRUPTION" as opposed to her position of "PRO-CORRUPTION"
****
Barbara France to KWH: "Would love to know how people write you"
KWH to Barbara France: "Most likely, just the way you did"

****
Barbara France calls KWH "anti-LMUD"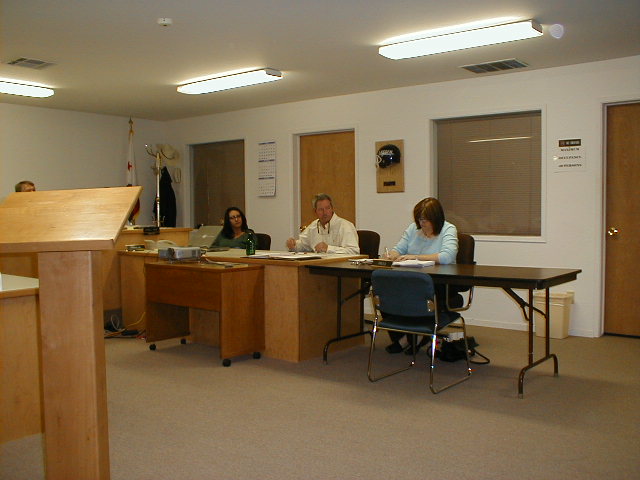 9/14/05
France makes an effort to sit next to Cady............?