RETURN TO HOME PAGE RETURN TO ARROWROCK SCAM
The Boise Project Board of Controls asks FERC to reconsider terminating their Arrowrock License
KWH sends strong objection to any reconsideration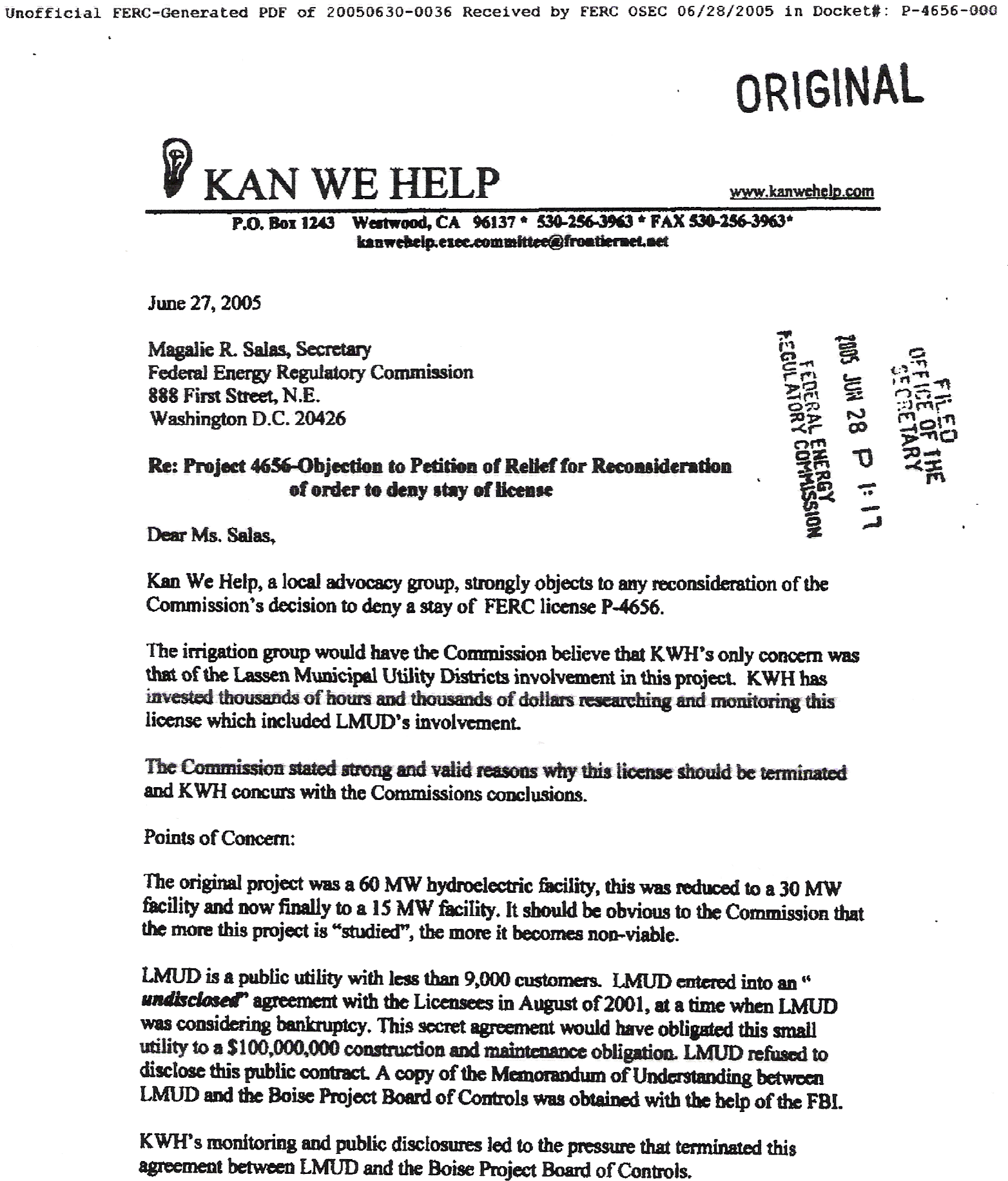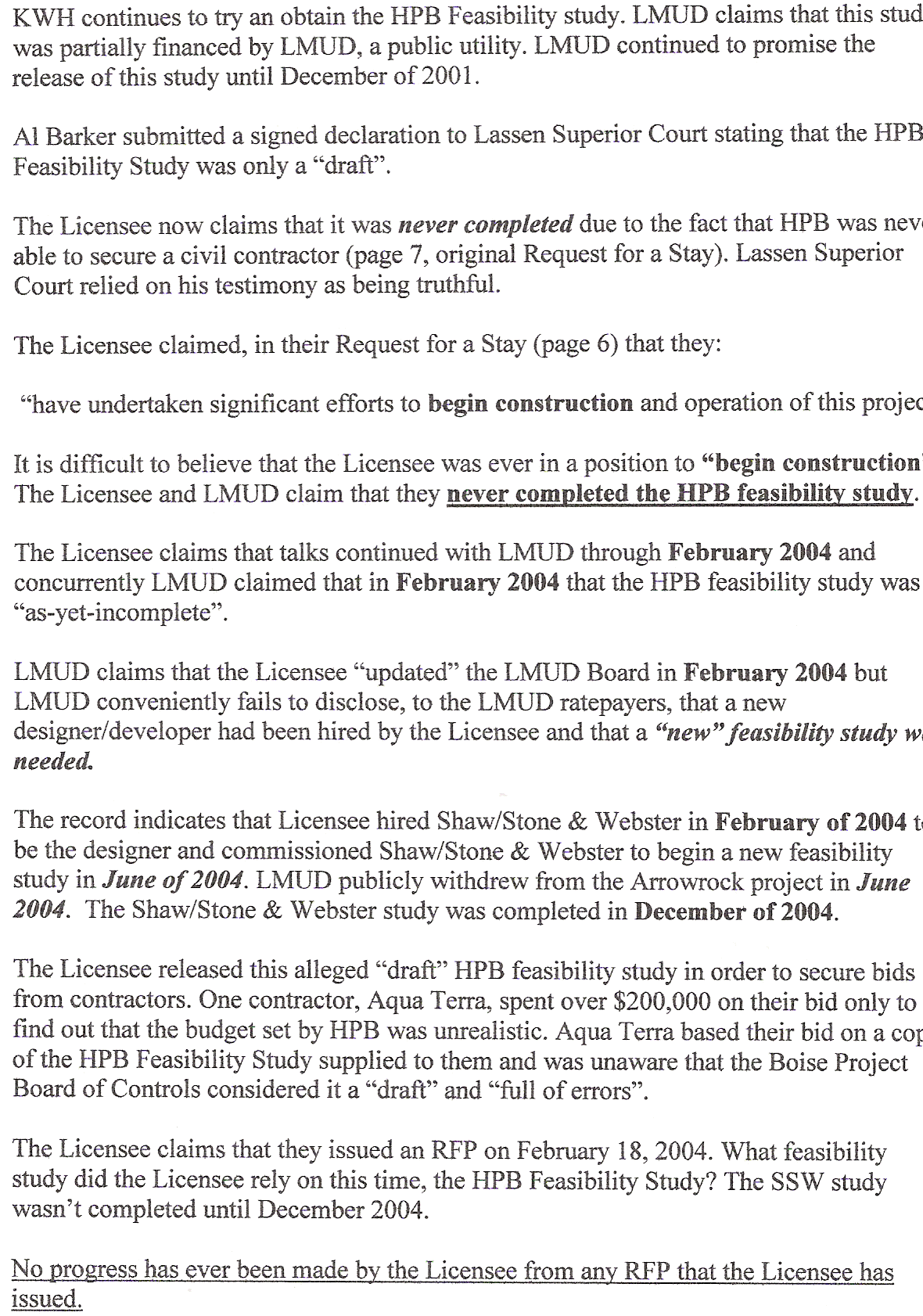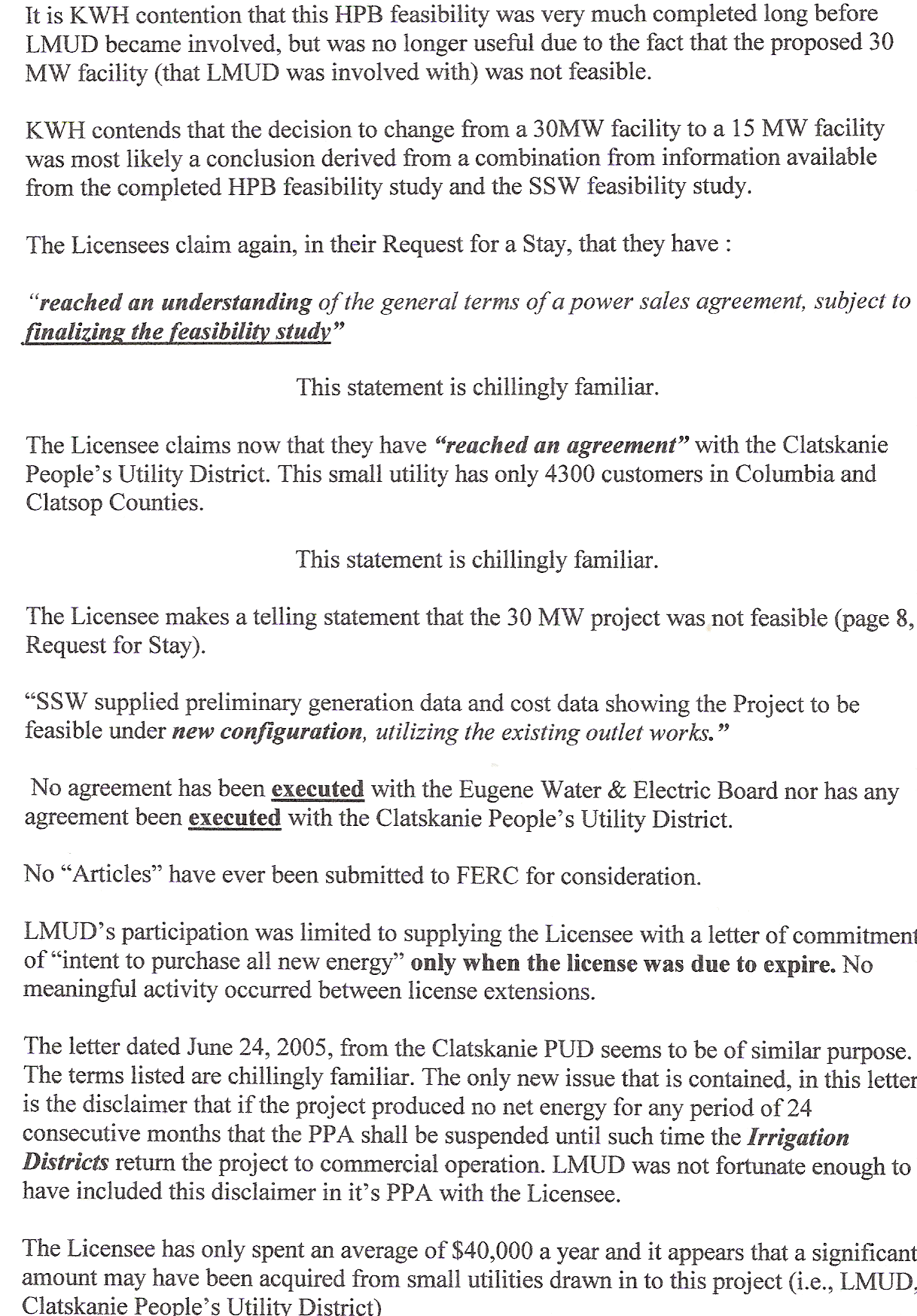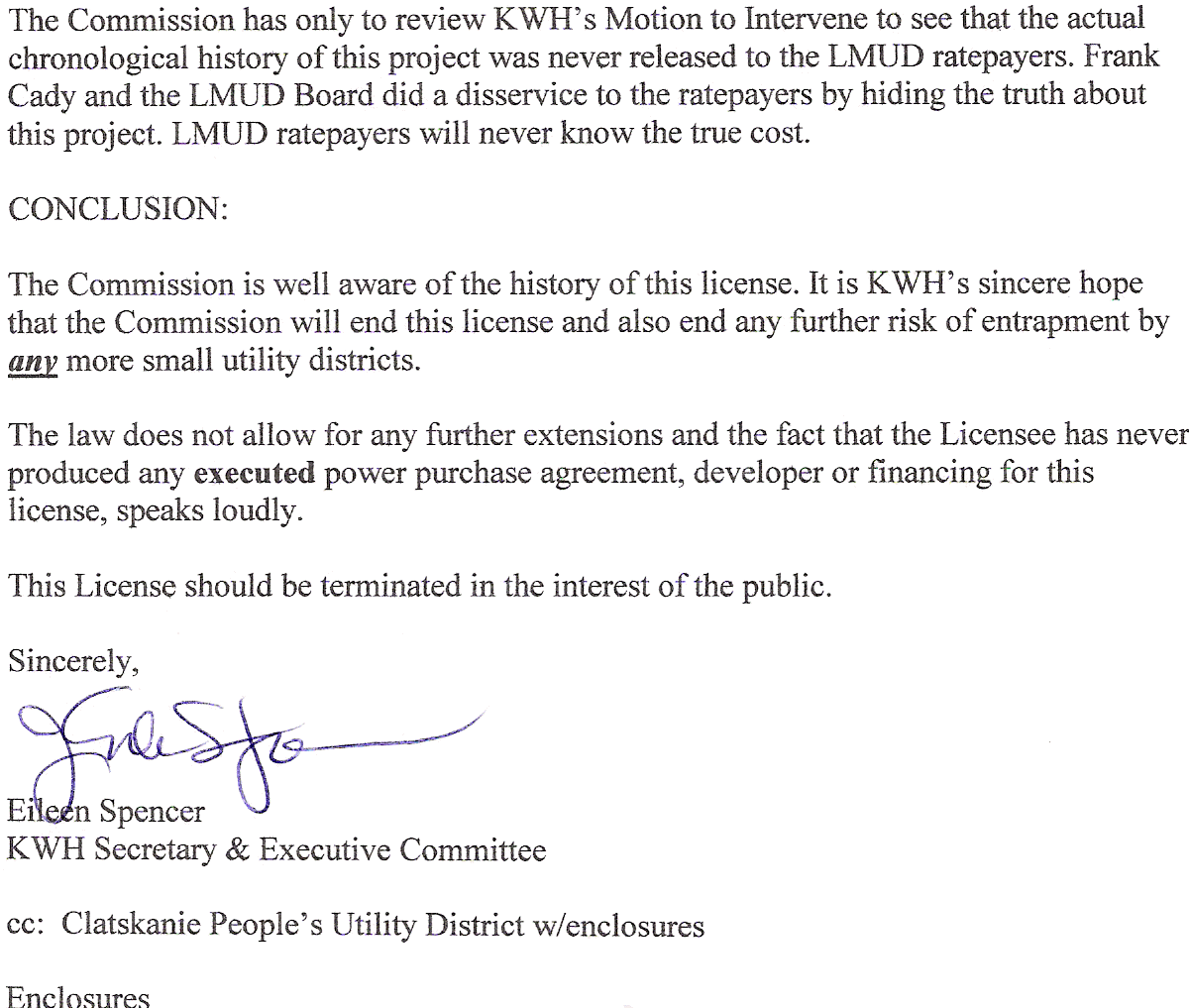 LMUD LIED ABOUT ARROWROCK
IN FEBRUARY 2004, THE BBC HAD ALREADY FIRED HPB AND HIRED ANOTHER FIRM TO DO YET ANOTHER FEASIBILITY STUDY FOR A 15 MW PLANT
LMUD RATEPAYERS WERE NEVER TOLD THAT THE 30 MW FEASIBILITY STUDY SHOWED THAT THE PROJECT WAS NOT FEASIBLE.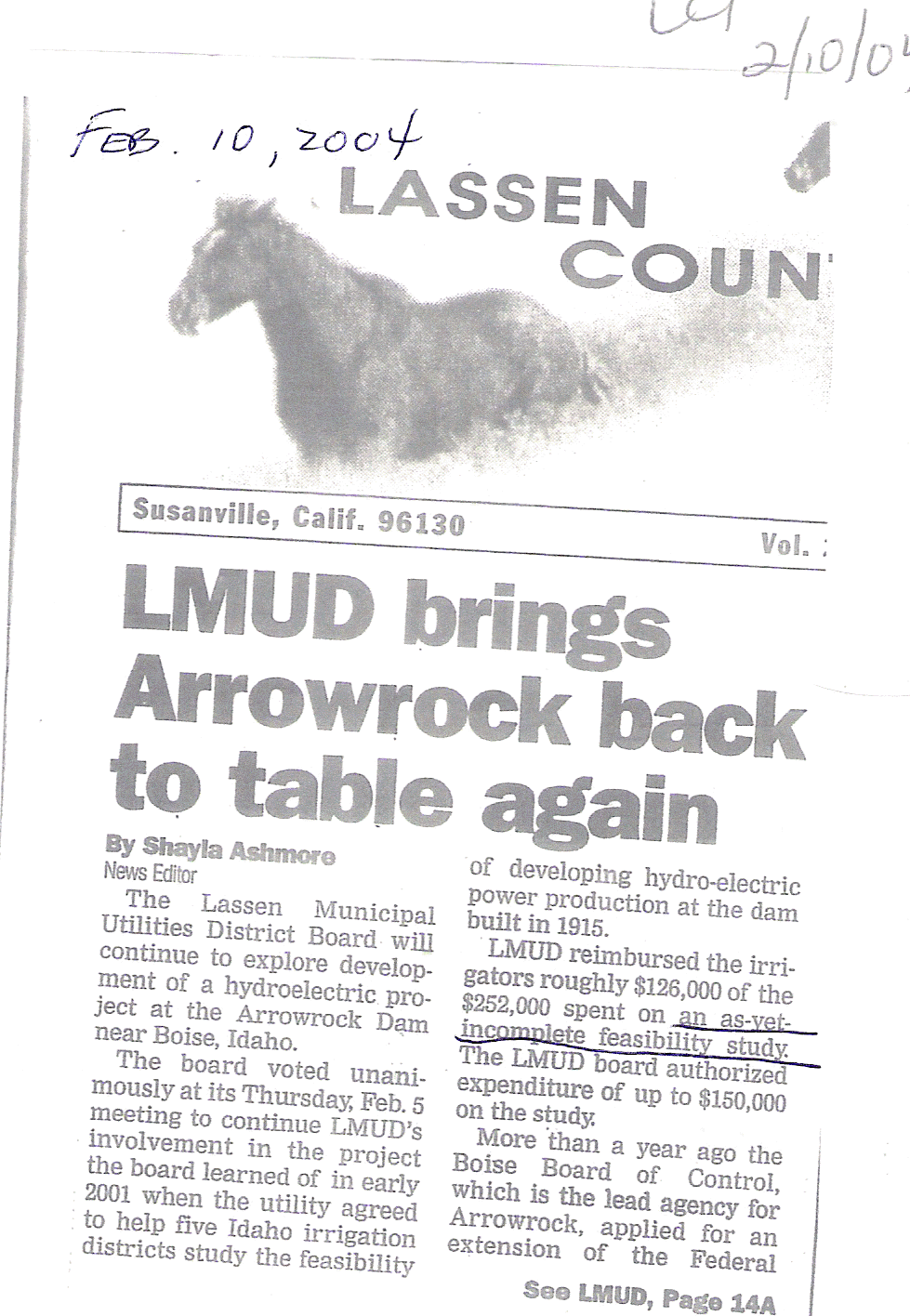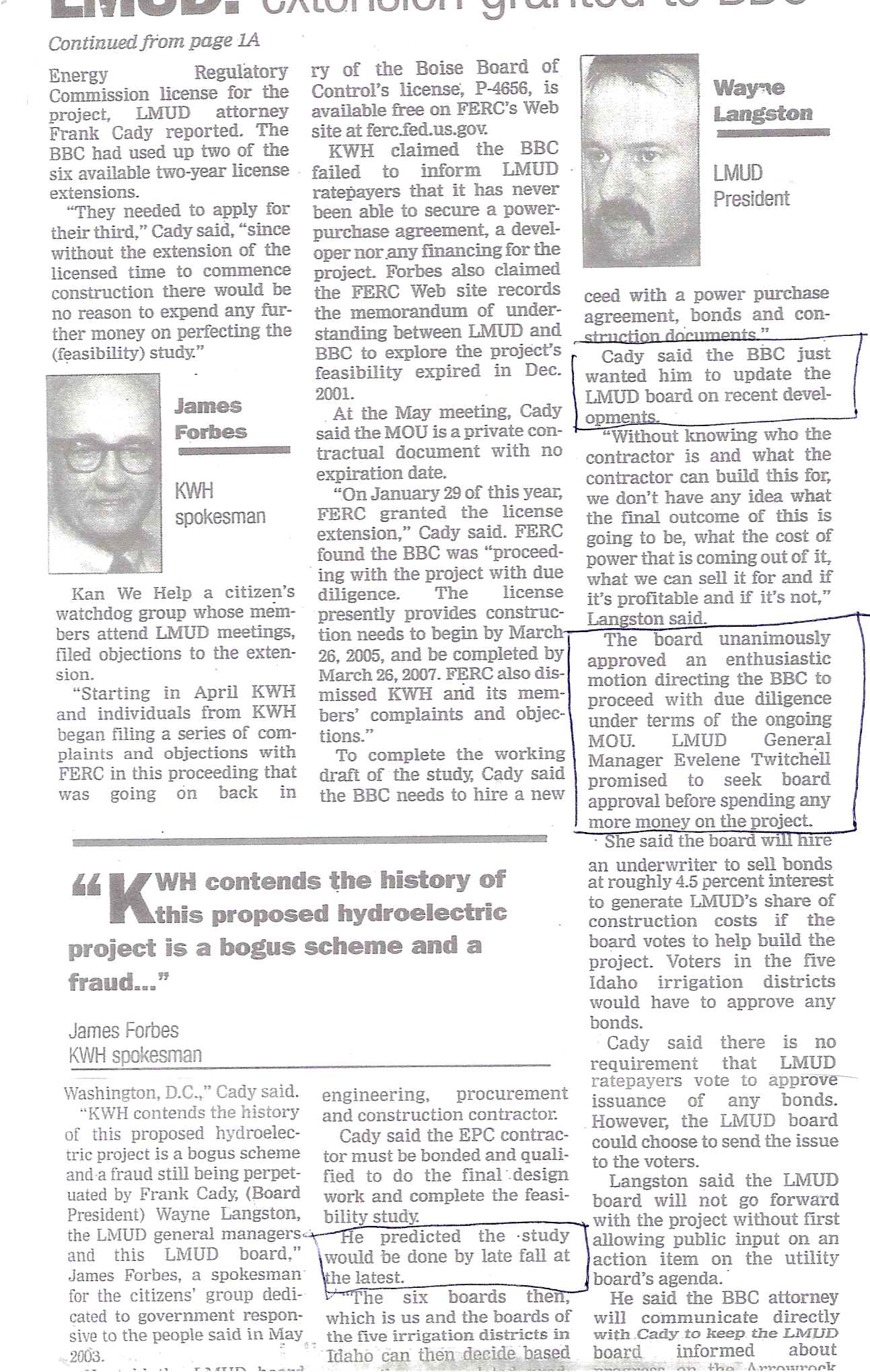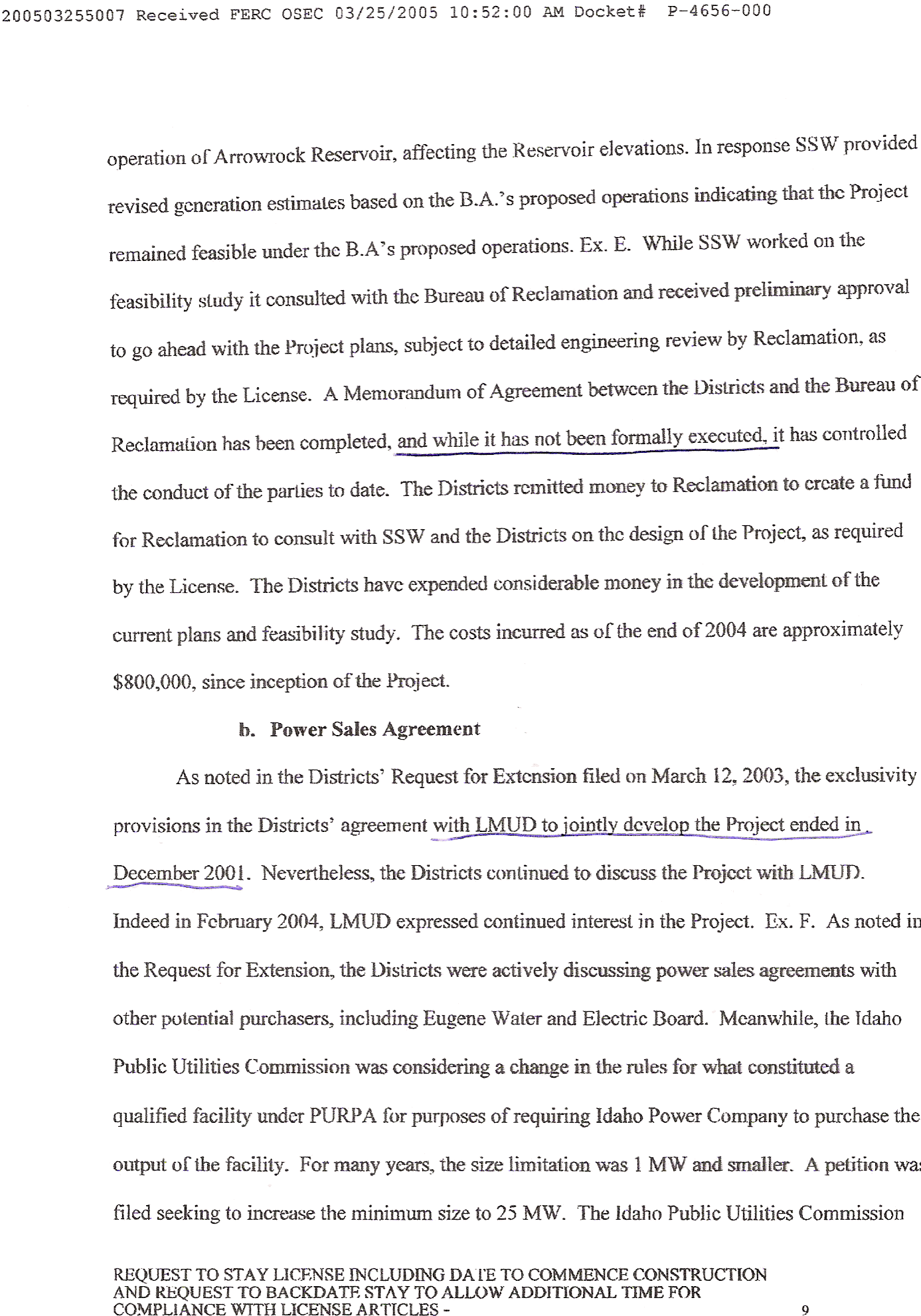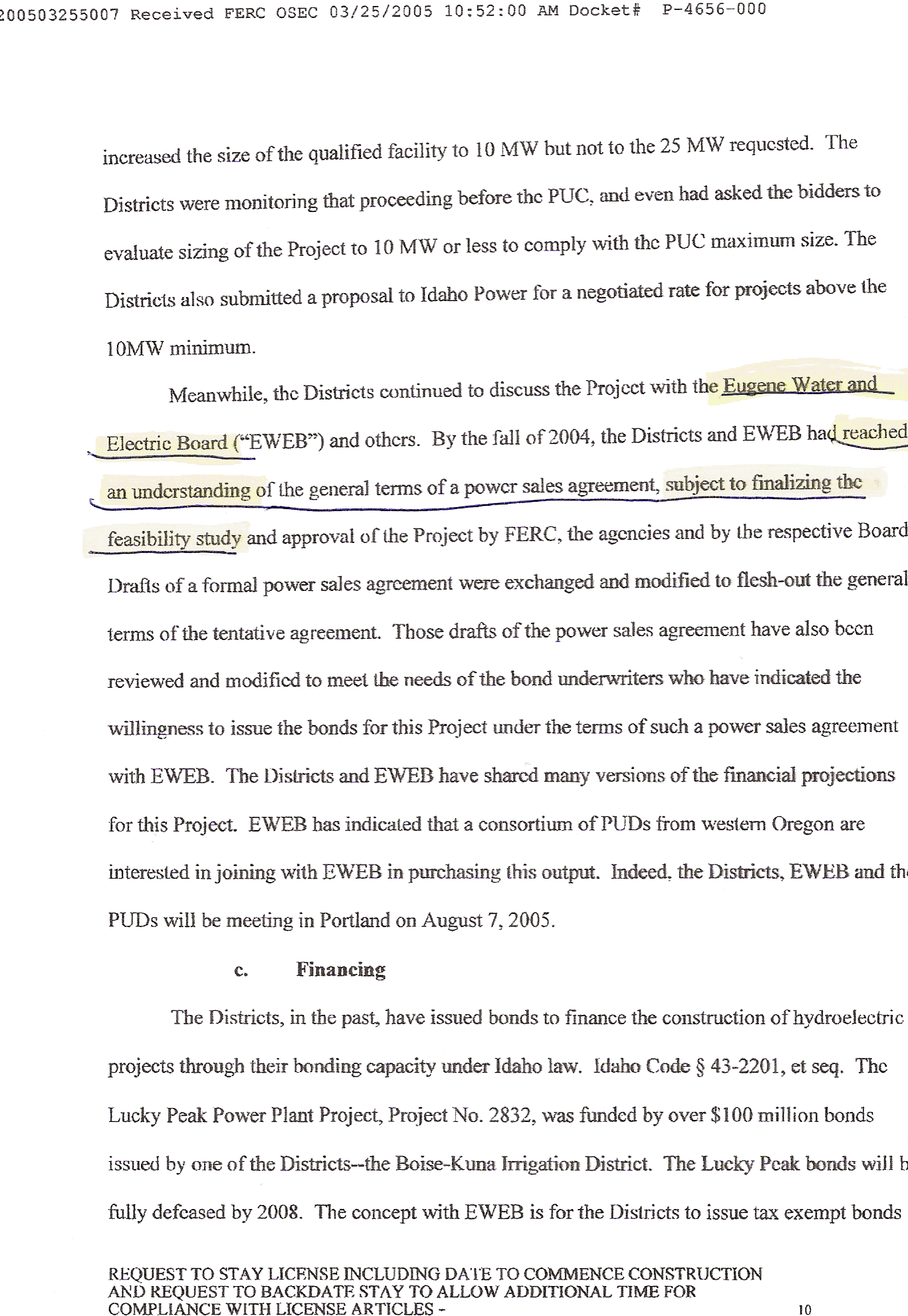 The Arrowrock project was reduced to a 30MW facility after LMUD got involved in December 2000.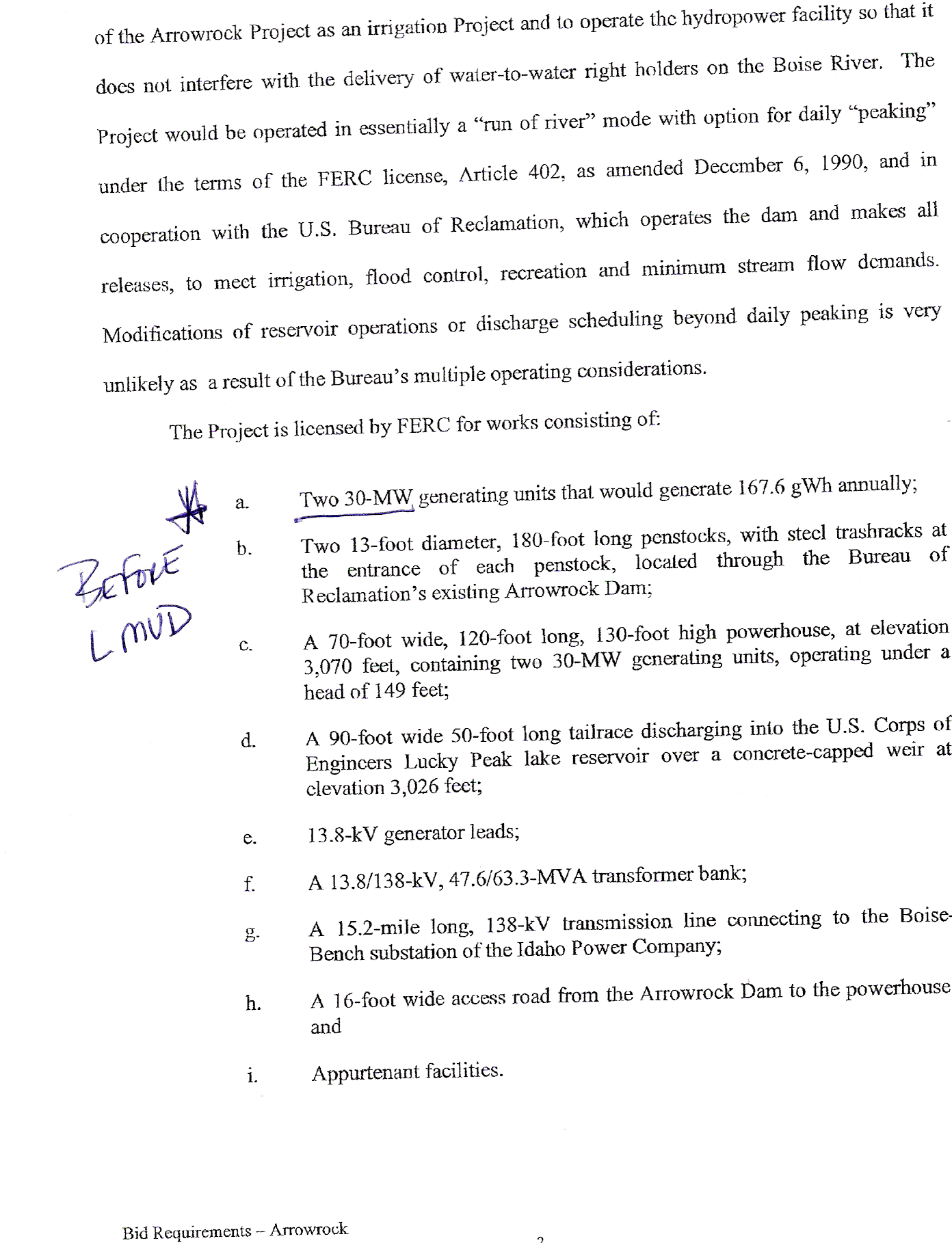 LMUD signed the Memorandum of Understanding with the Boise irrigators in August of 2001. This obligation was for in excess of $100 million dollars. The LMUD ratepayers were never told about the MOU or what it contained until KWH was able to obtain a copy of the MOU
ARROWROCK WAS USED AS A SMOKE SCREEN TO COVER UP THE LMUD BOARD'S FINANCIAL DISASTER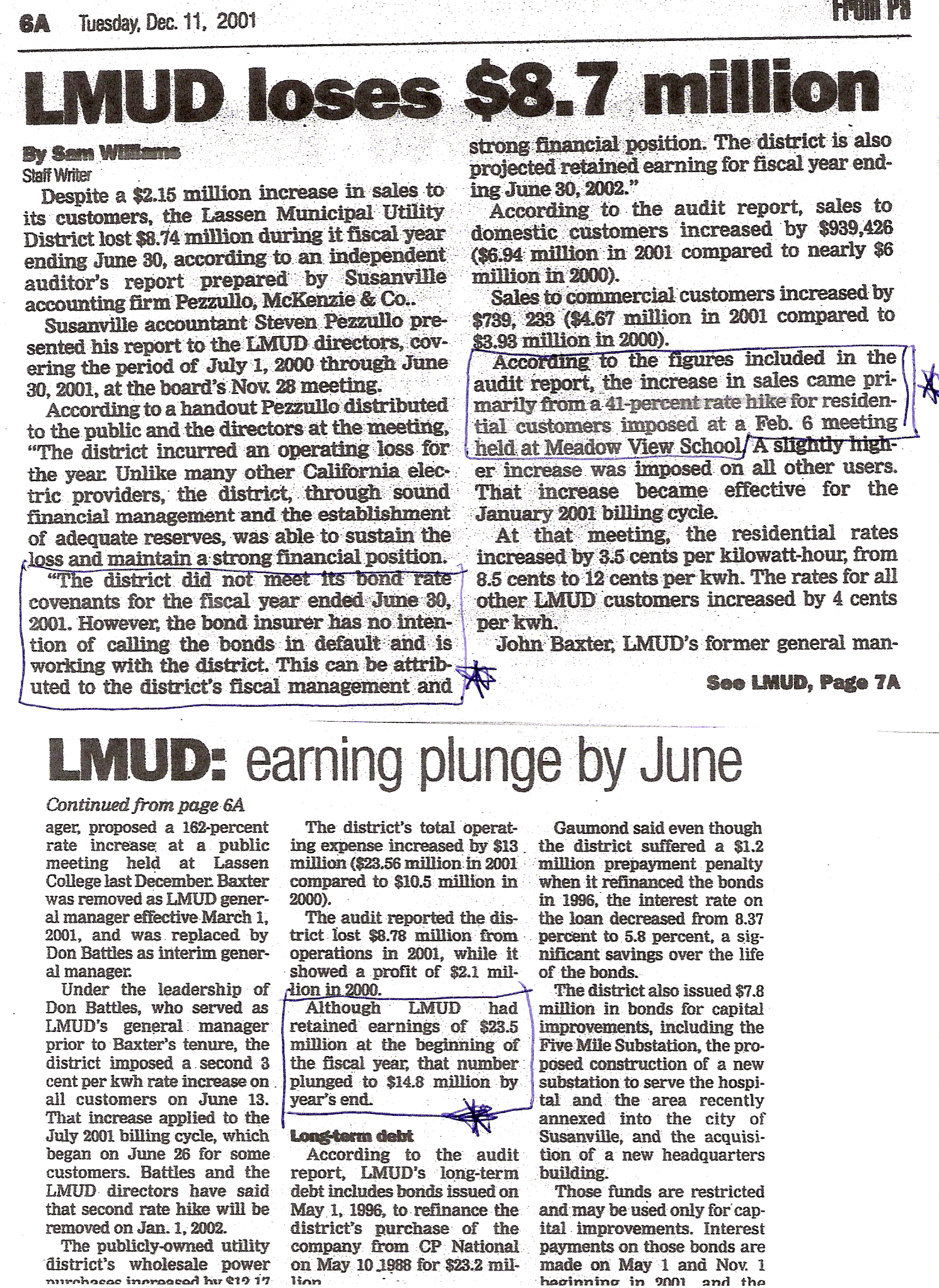 The Boise irrigators commissioned another feasibility study in June/2004.
It was completed in December 2004
The HPB feasibility study proved that the 30 MW hydroelectric plant was not feasible. LMUD knew this and lied to the ratepayers
The next feasibility study was done by Shaw/Stone & Webster. The Boise Irrigators have drawn in another small utility in Oregon........................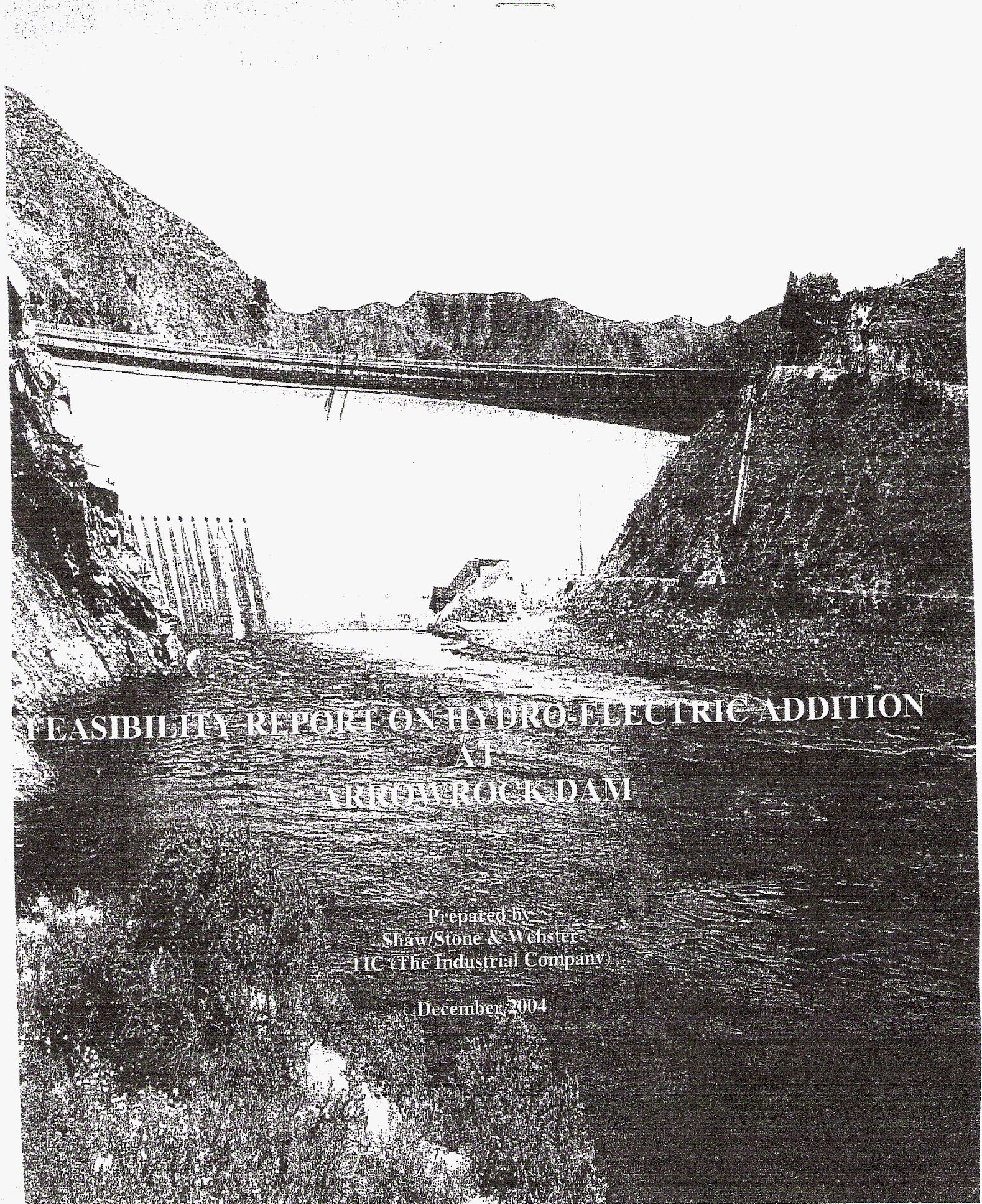 The HPB feasibility study was completed prior to October of 2001. The Boise irrigators deleted the date of the report to deceive FERC. RW Beck was hired by LMUD to analyze the HPB study and this report was completed in October 2001. The LMUD lied to the ratepayers.