INVENERGY
$40 Million Promises turned to lies
Invenergy/LMUD/NV Energy
Friend or Foe?
LMUD executed a MOU (Memorandum of Understanding)at their August 28, 2012 regular meeting with Invenergy to "STUDY" the feasibility of constructing a 230 kv line from their Viewland property

to WAPA's 500kv Olinda substation in Olinda, CA (west of Cottonwood, CA in Shasta County)
Invenergy.....lies, lies, lies

$40 Million Promises turned to lies
NEW INVENERGY PHONY 230 KV TRANSMISSION STUDY
Viewland/ATT property

LMUD's Memorandum of Understanding
with
Transmission Agency of Northern California (TANC) aka Navigant and Western Area Power Administration (WAPA)
A Study to build transmission line to "IMPORT" power (Expiration 12/31/11)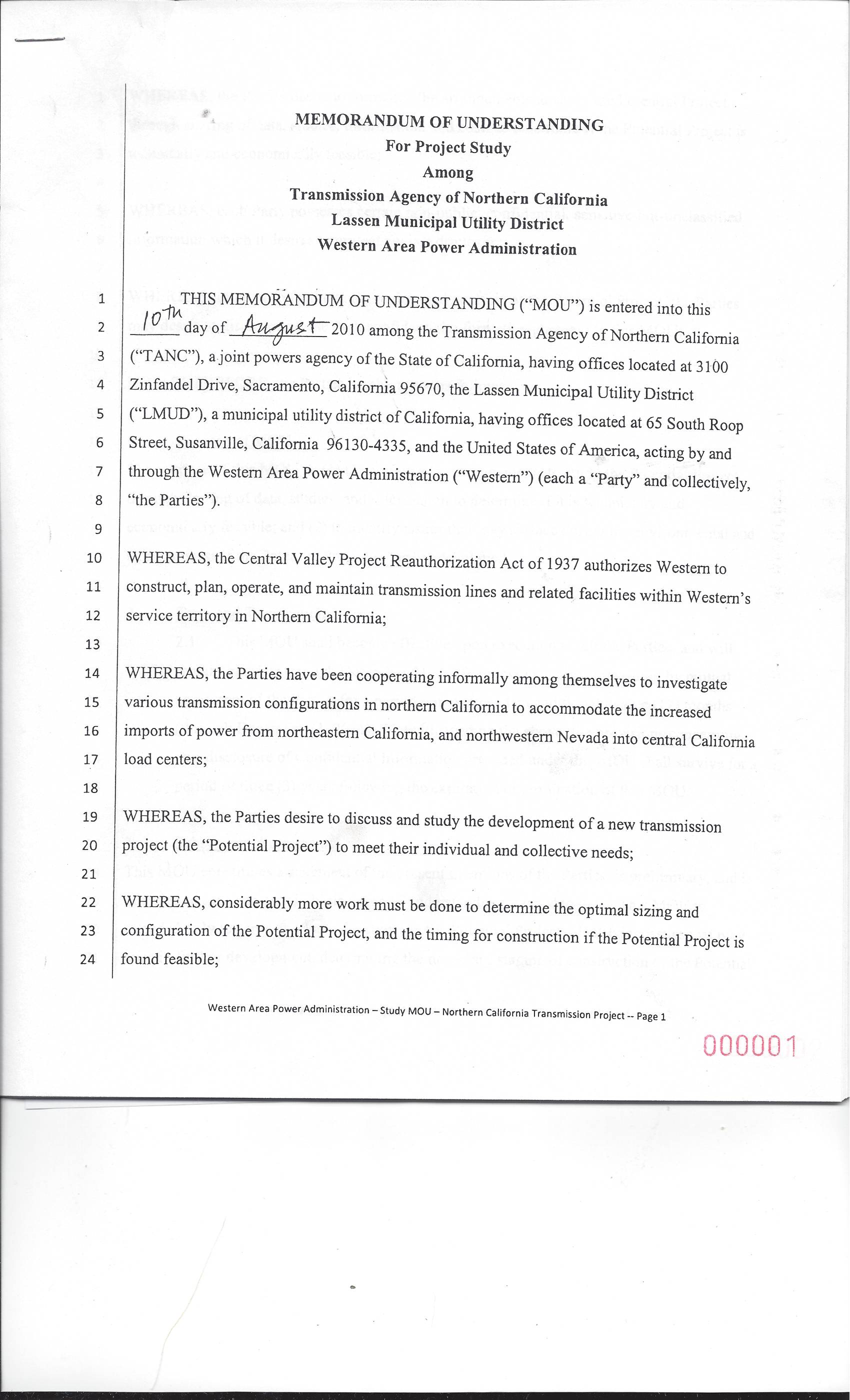 INVENERGY moves ahead on Wind energy but leaves LMUD behind
Invenergy came into Lassen County with big promises of a $40 million dollar investment in Lassen Municipal Utility Districts transmission lines. Frank Cady flew the entire management staff and Board Members to Colorado for a vacation/meeting just before he was fired by the new LMUD Board (three Board Member quit because of the pending scandal with Frank Cady).
In late September of 2009, Invenergy completely pulled out on their "pie-in-the-sky" promises to LMUD. LMUD spent thousands of dollars on a project that was going nowhere.
[HINT: When the LMUD Board votes to spend money on "studies", you can guarantee the vacation/meetings will increase]
Invenergy never paid LMUD back for the $50,000 PGE study. LMUD has never released any alleged "STUDY" in ten years.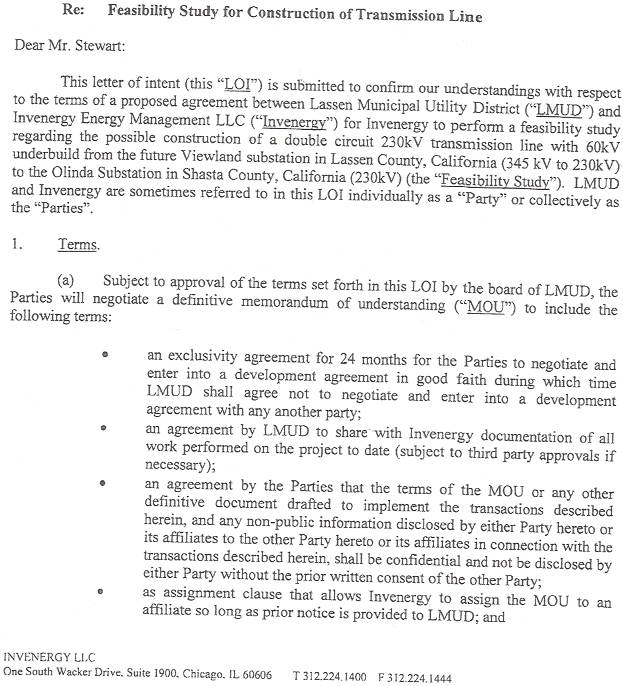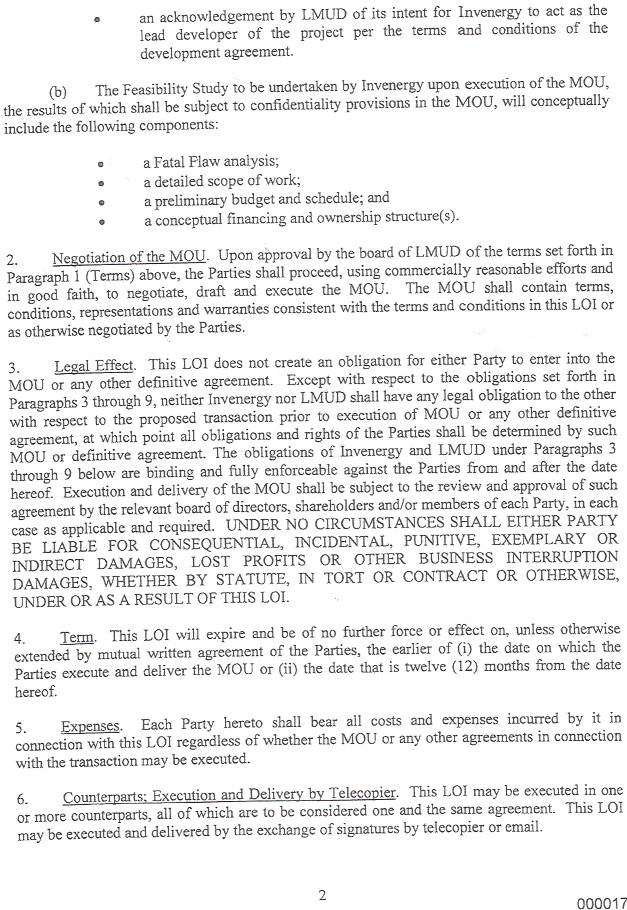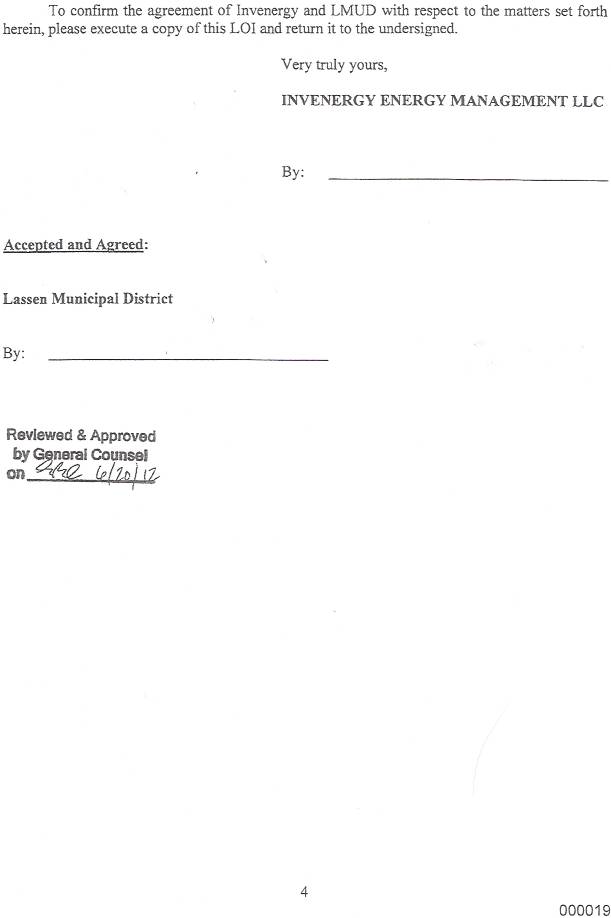 JUNE 26, 2012; LMUD MEETING WHERE ACTION WAS TAKEN TO APPROVE THIS FEASIBILITY STUDY