Herlong Township Sold for $31,900 to Supervisor business partner
FPPC Fines Hammond $2500 for Conflict-of-Interest vote
The Grand Jury found that a Lassen County Supervisor was involved with the Bidder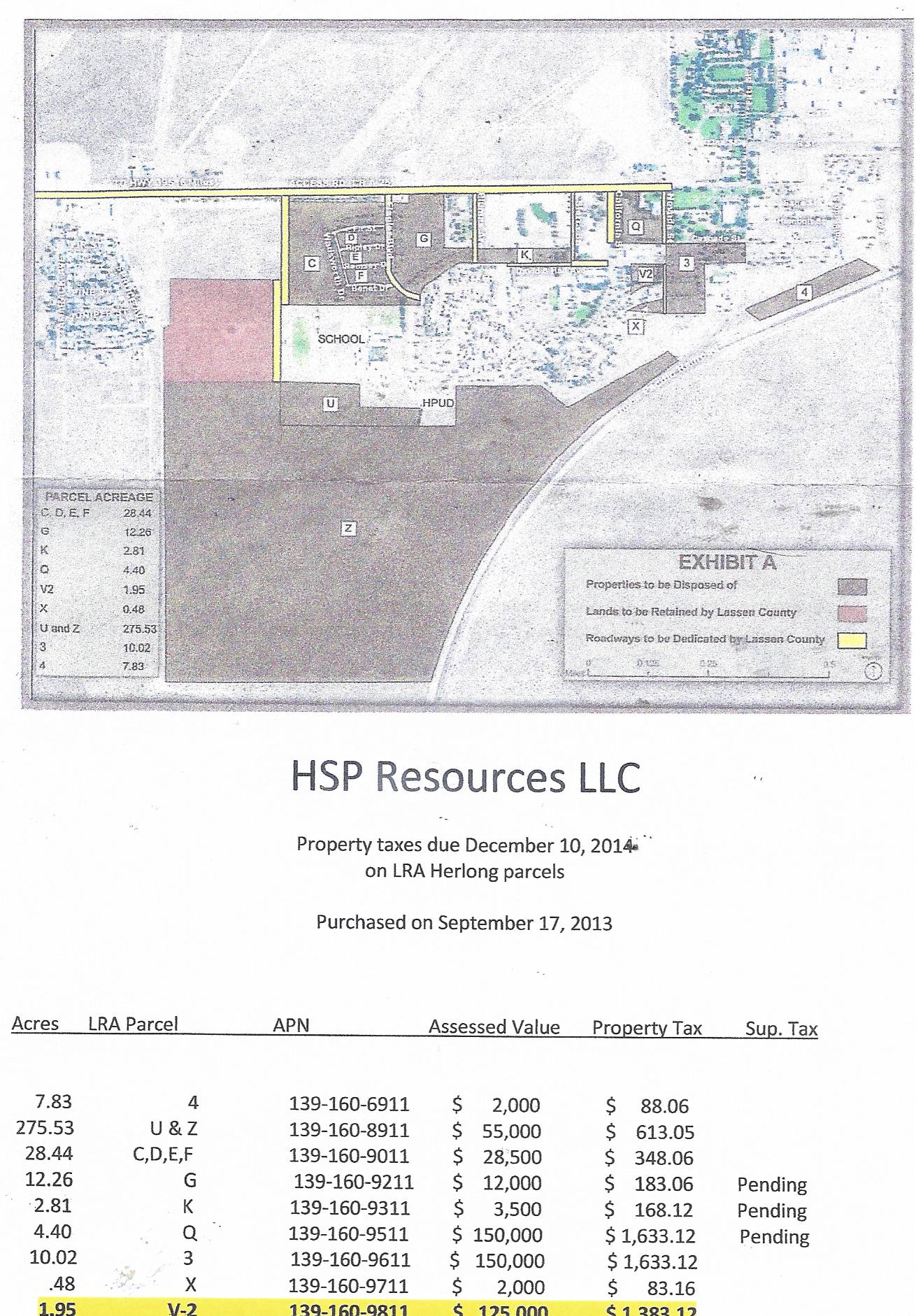 TROUBLE IN RIVER CITY !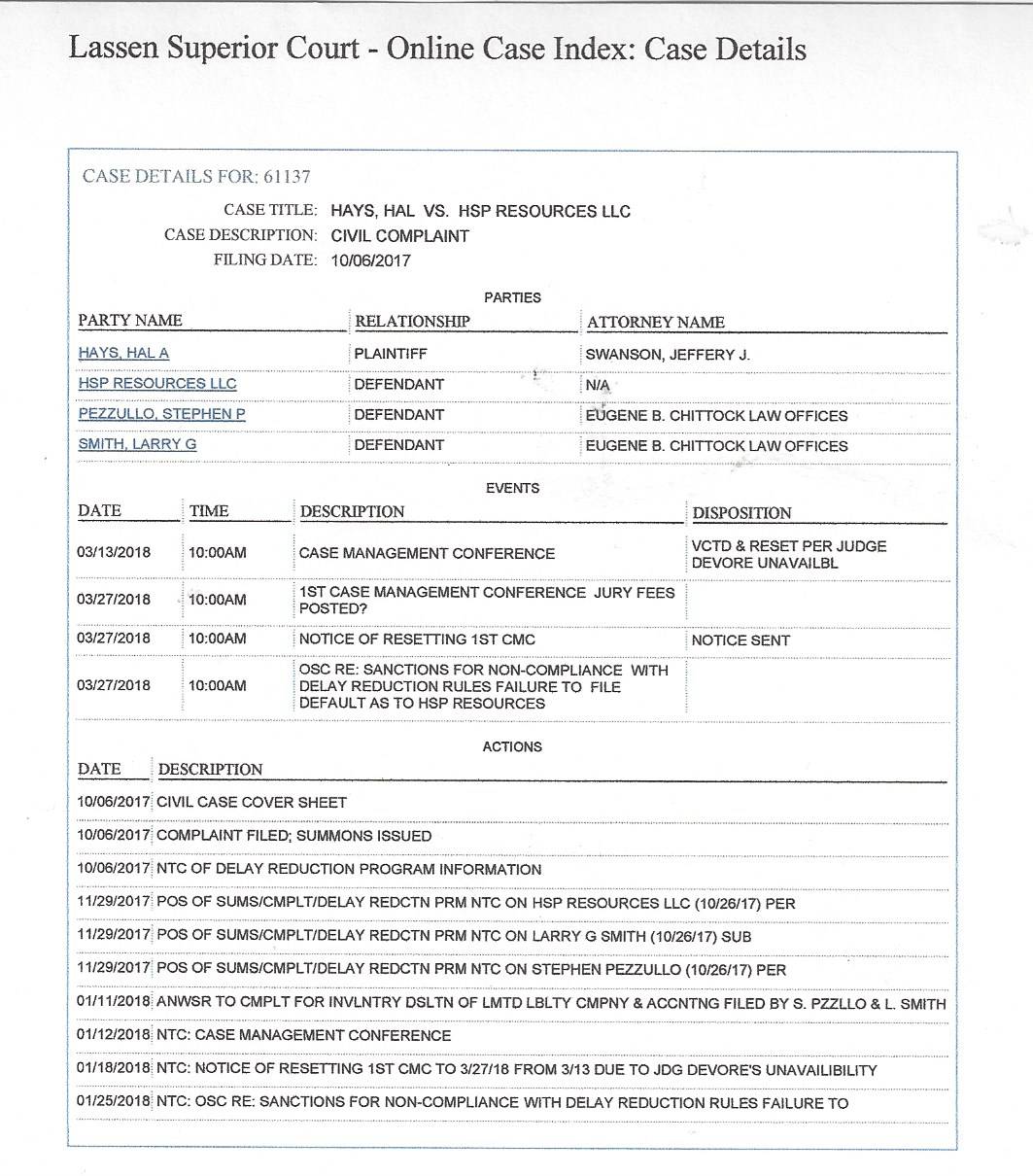 Hal Hays proceeds with Dissolution of HSP Resources
Who gets Herlong?
Who gets Amedee parcels?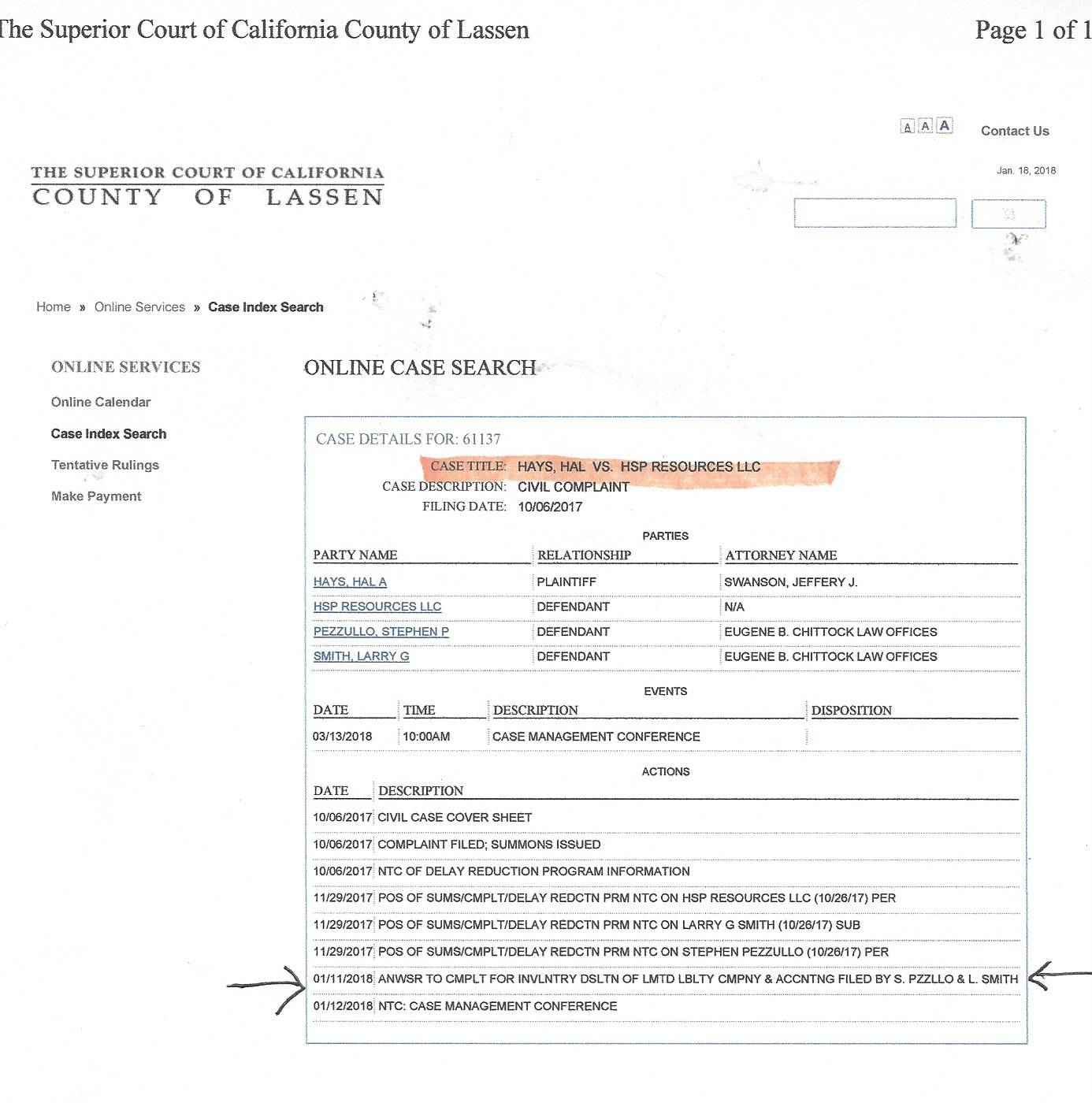 Hal Hays files lawsuit against partners Pezzullo and Smith
to
dissolve HSP Resources, LLC
Lassen County Superior Court Case 61137
CAO Richard Egan reports to the Board of Supervisors that
there is no development on the HSP Resources property in Herlong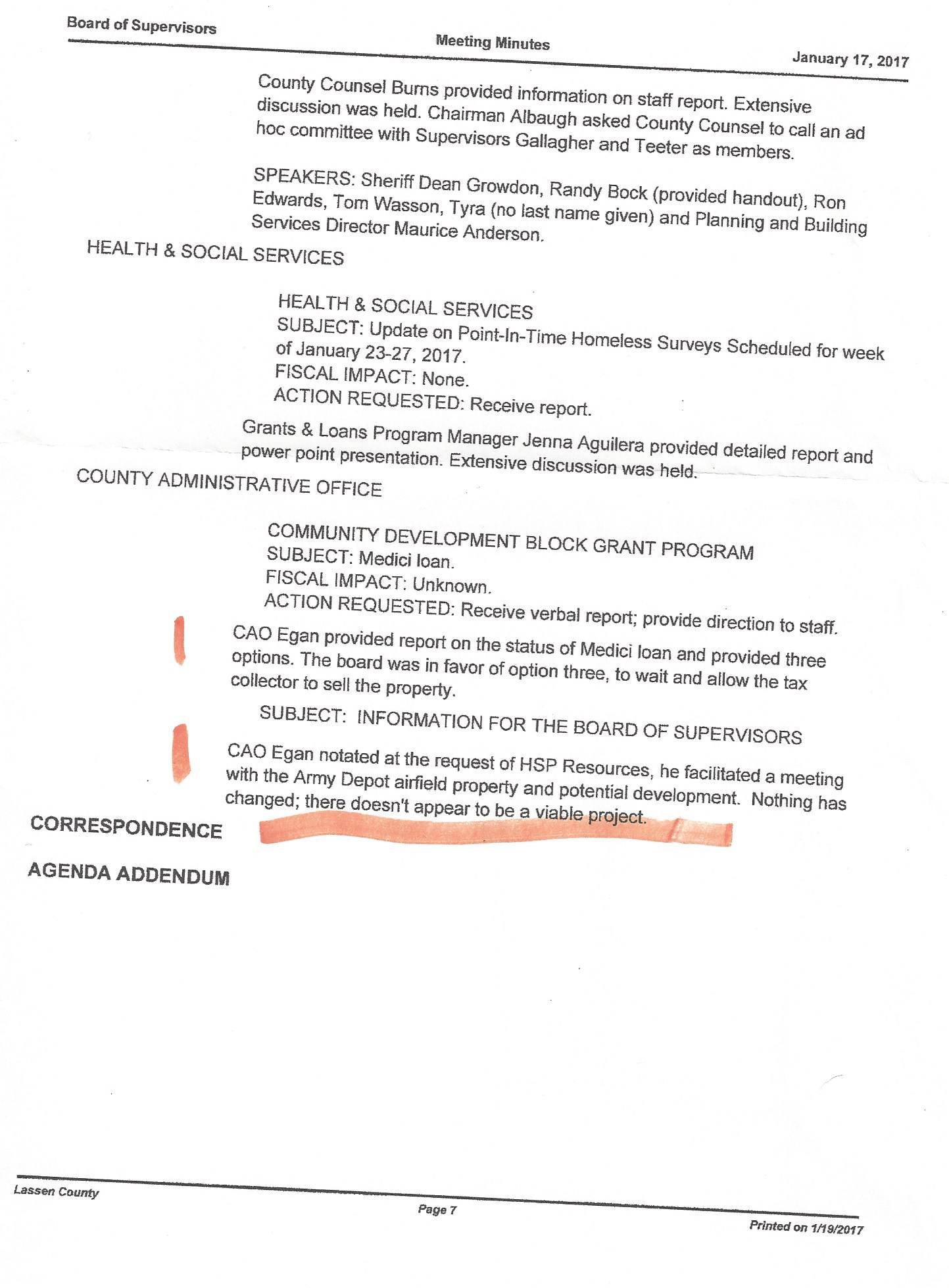 Grand Jury refers their findings to the
District Attorney
Supervisor Conflict of Interest
Treasurer put deals together
UPDATE ON HERLONG:
One of the owners of Herlong, Larry Smith of HSP Resources (Hays, Smith & Pezzullo), was asked to give the Lassen County Supervisors an update. HSP has no obligation according to their contract to report to the County their activity.
Video of the 6/10/14 update: Part 2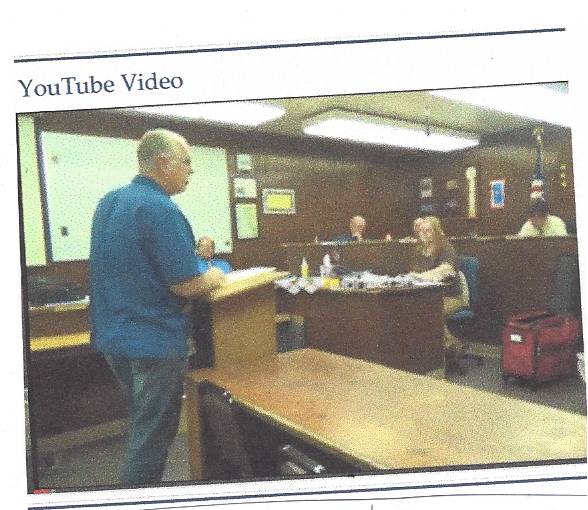 9 months later
1. Clean up costs so far, $40,000
Mr. Smith claims that millions of dollars must be spent to repair the dorms. They painted the Post Office, patched roofs, trimmed trees. Intends to replace oil heating to heat pumps.
Concerned that the County Assessor may assess Herlong at $600,000 valuation
HEY,
you bought a town for $31,900 (435 ACRES)
with the promise
of NEW TOMORROWS FOR HERLONG
As of 4/26/14, no permits for remodeling, new construction or demolition have been pulled for Herlong. The new owner, HSP Resources (Steve Pezzulo) collects rents on the Herlong properties but he pays no taxes.
APN numbers have been issued but no value has been assigned by the County Assessor.
THIS IS NOT WHAT THE ARMY INTENDED FOR THE TOWN OF HERLONG
On November 28, 2000, the Lassen County Board of Supervisors agreed to take 4788 acres of surplus Army land in Herlong.
435 Acres for the Town of Herlong
4353 Acres around the Amedee Army Airfield
The Army has a 50 year renewable lease with Lassen County for the Airfield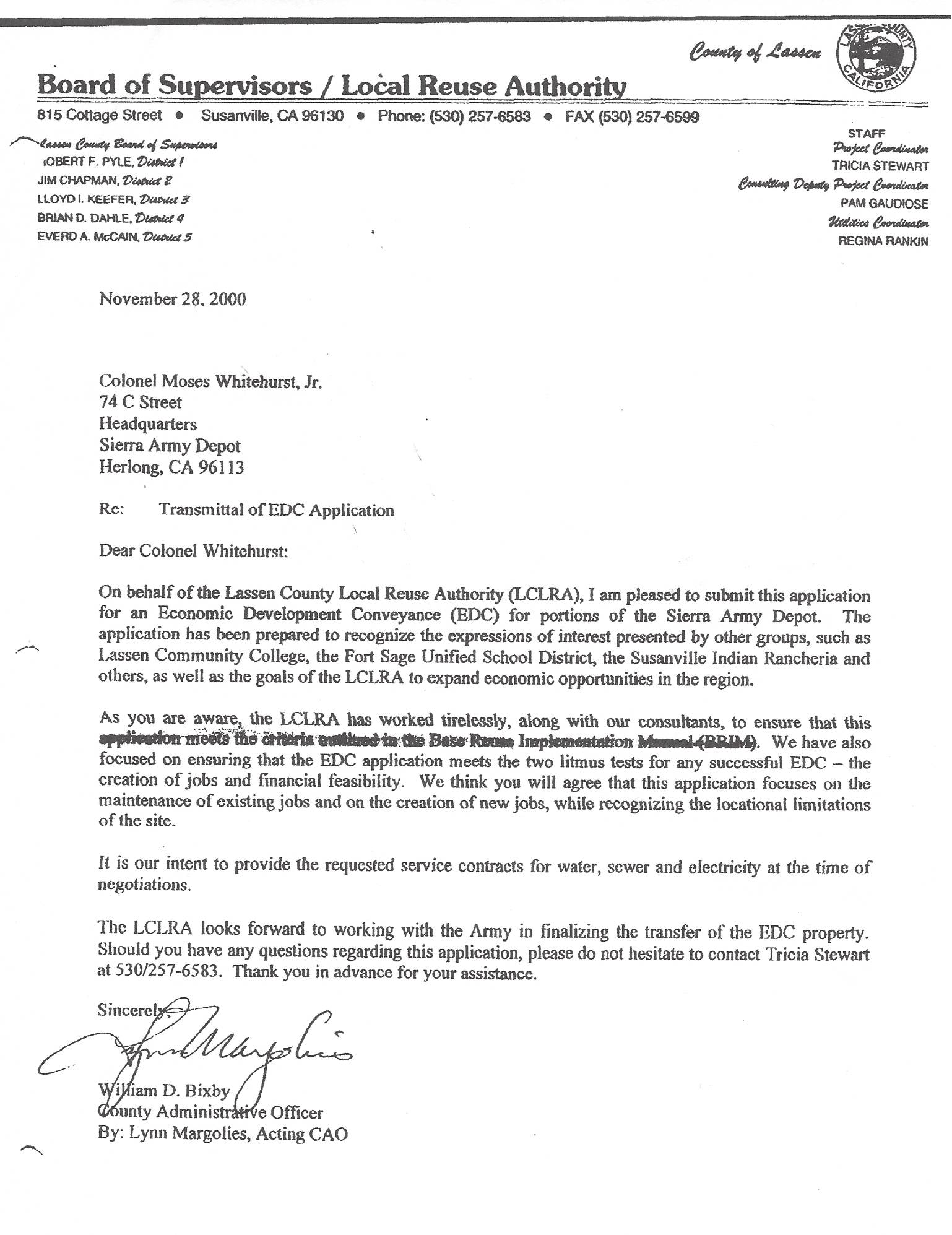 In 2003, the Sierra Army Depot transferred 4788 acres of land (which included the town of Herlong) to Lassen County under the newly formed Lassen County Local Reuse Authority.
The Board of Supervisors & Sierra Army Depot
developed a mandatory plan, for the use of the property in 2004,
which the Lassen County NEVER intended to follow.
Herlong 2004 Redevelopment Plan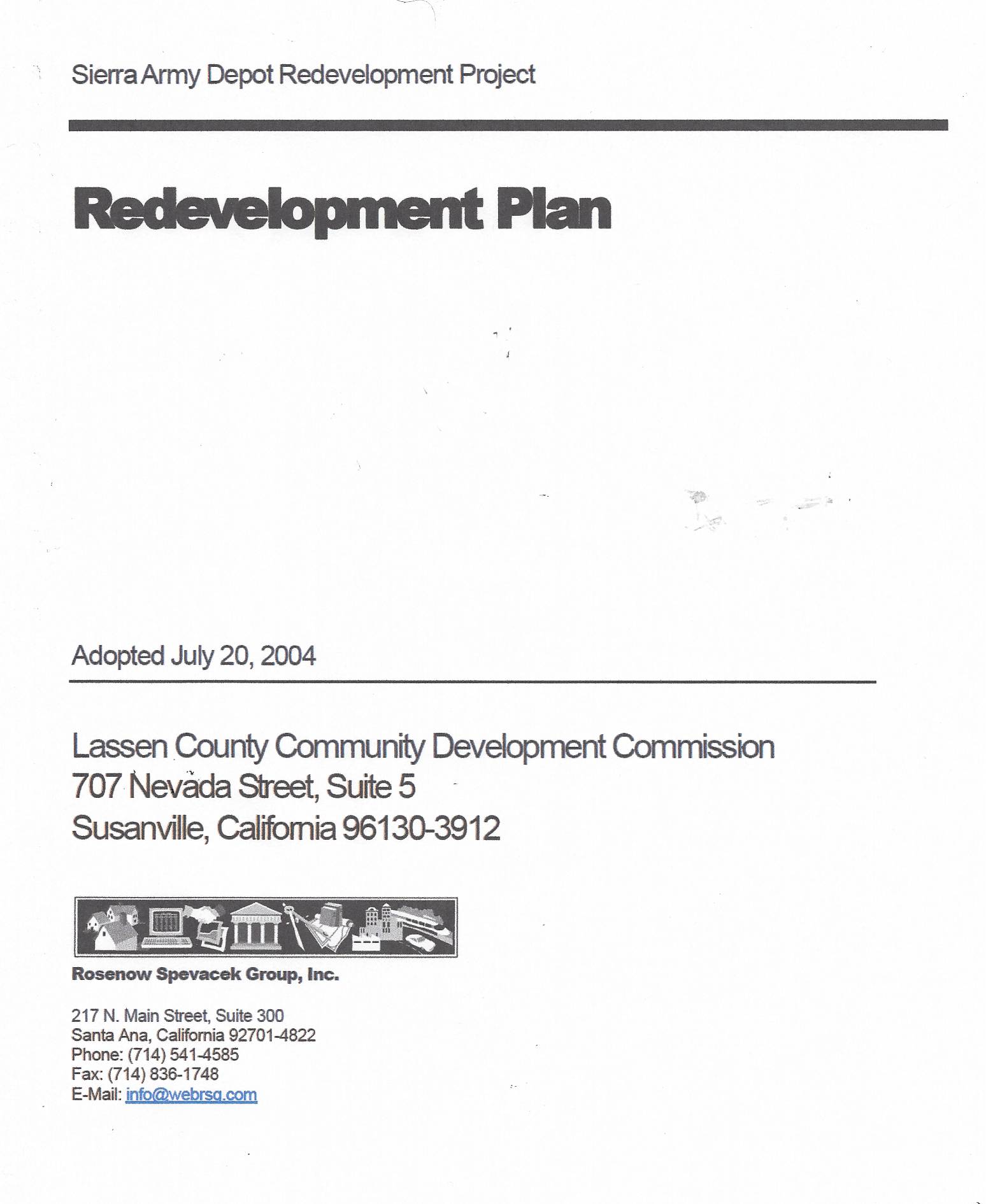 This was the Plan ?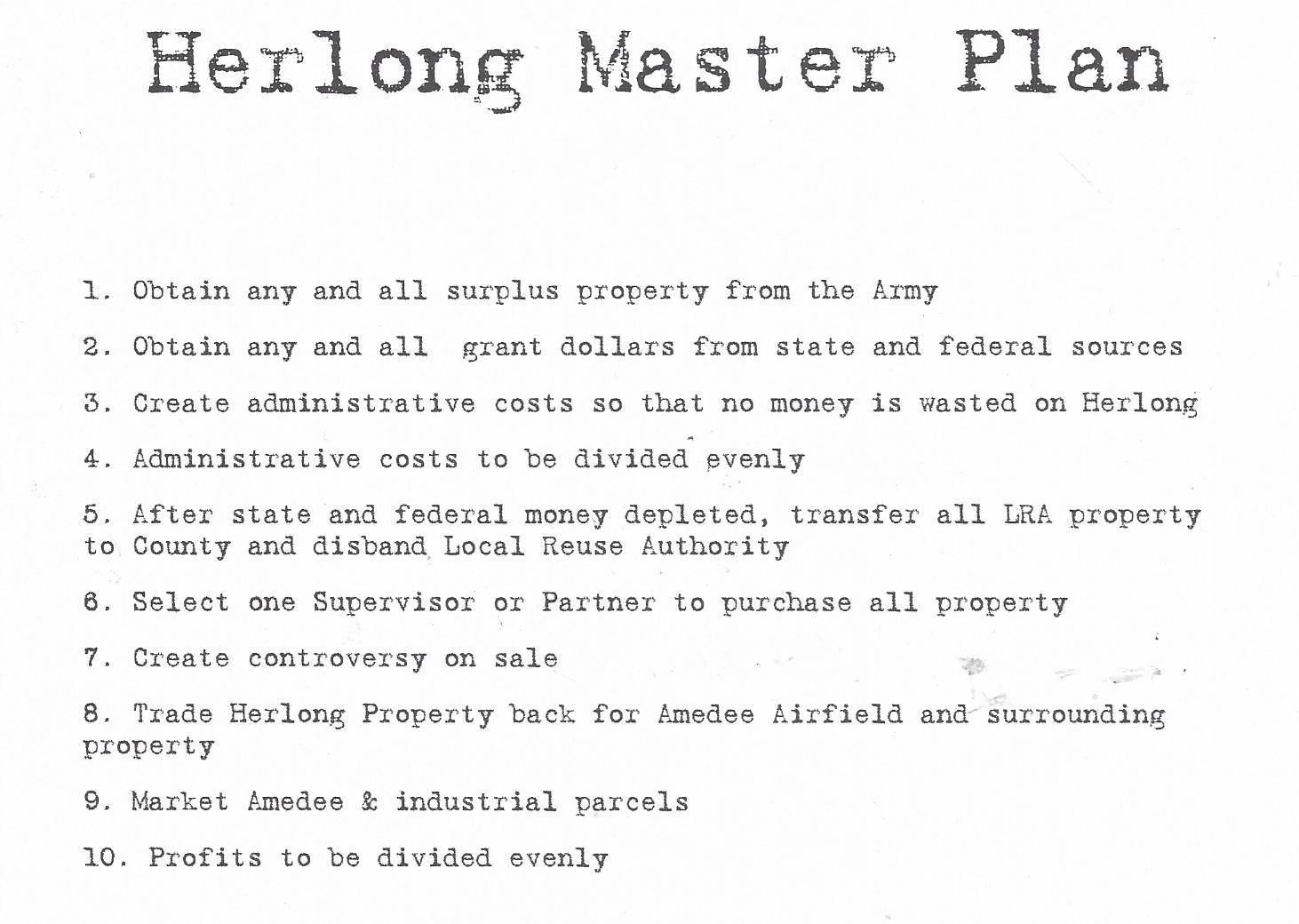 Until September 30, 2013, all property was owned and managed by the Lassen County Board of Supervisors