Hays-Smith-Pezzullo
Amedee Airfield Parcels
Purchased: February 17, 2015
Pezzullo will not get East end of the Amedee Airfield
Kan We Help objected to the Lassen County Supervisors including the Amedee Airstrip in Parcel 133-080-60, in the RFP. The Supervisors had every intention of giving Pezzullo the East end part of the Army's airstrip runway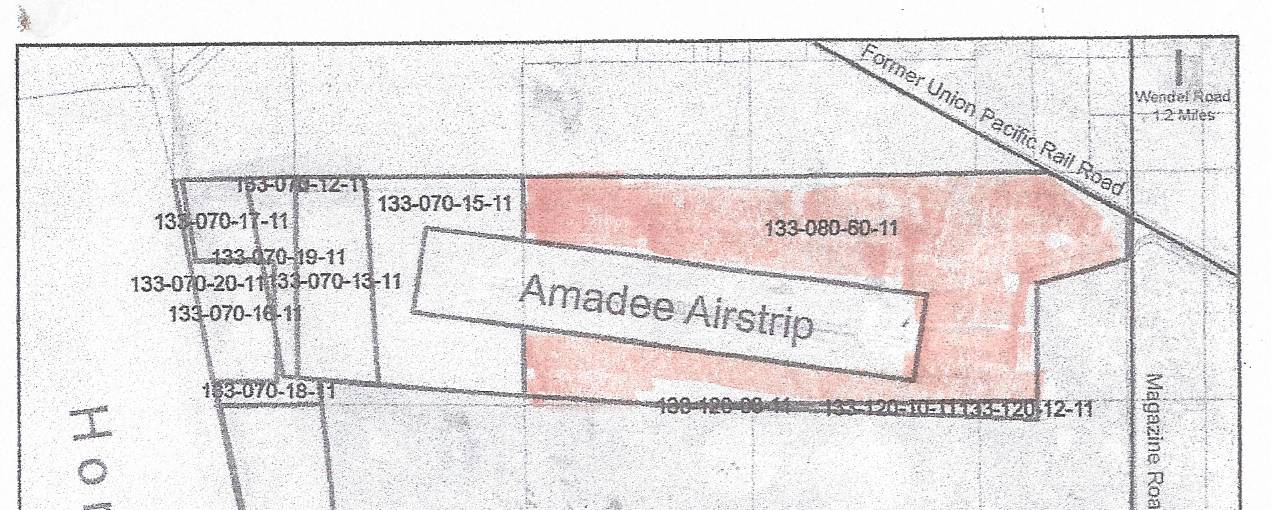 Kan We Help alerted the Assessor that the Supervisors were pulling another "One Stop".
THE SUPERVISORS INCLUDED HERLONGS "ONE STOP", FAMILY RESOURCE CENTER, WHEN THEY SOLD THE TOWN OF HERLONG TO PEZZULLO. THE COUNTY RECEIVED THOUSANDS OF DOLLARS IN GRANTS TO REMODEL AND REPAIR THIS BUILDING AND THEN GAVE IT TO PEZZULLO FOR $172. THE GRANTS STATED THAT THE BUILDING CANNOT BE SOLD FOR 20 YEARS AND YET THE SUPERVISORS, UNDER THE TABLE AND IN A BACK ROOM GAVE IT TO PEZZULLO.
The Assessor split up APN 133-080-60 so that the east end of the airstrip had its own parcel number, 133-080-64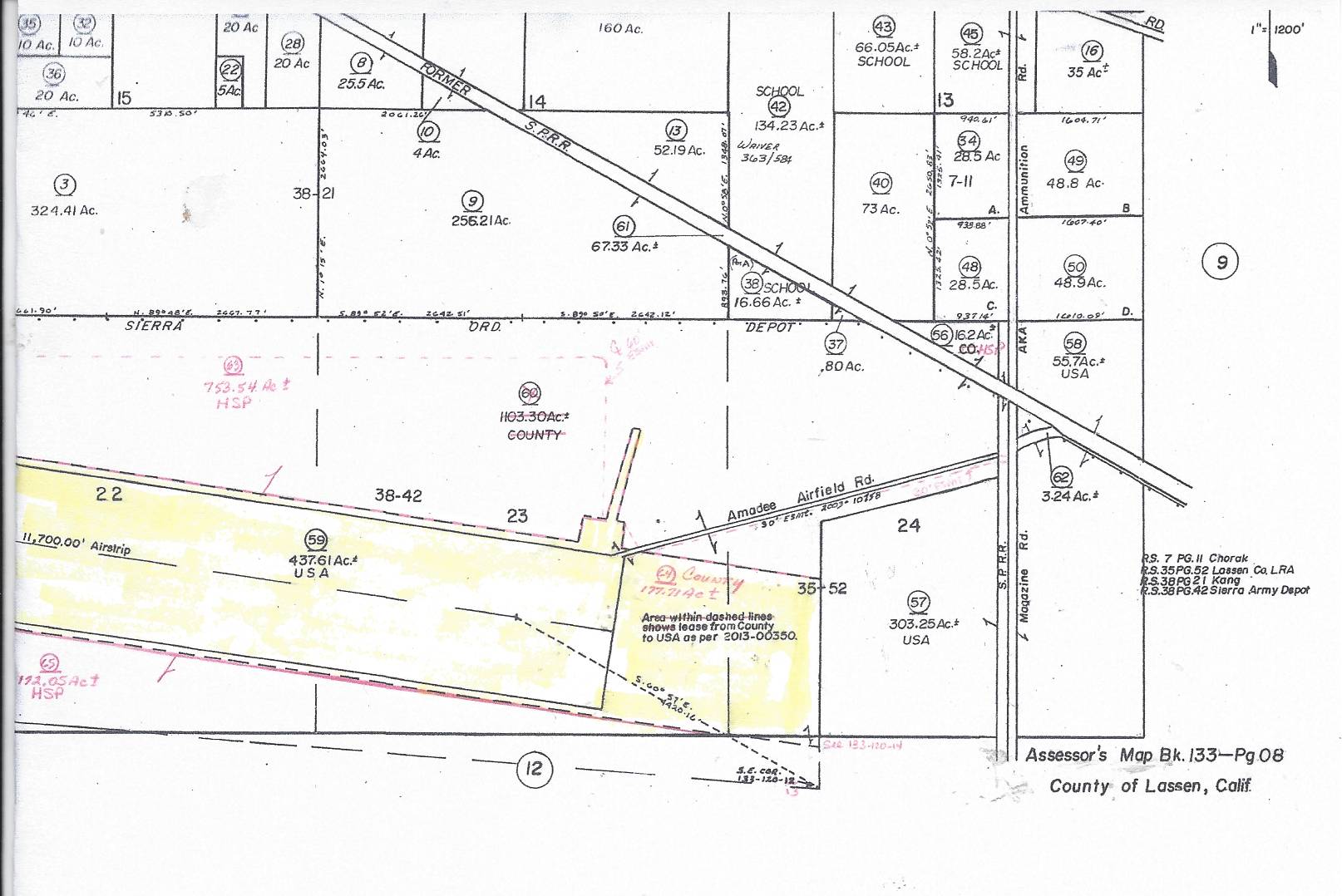 Assessor protects the airstrip by assigning APN's
133-070-22 (west end)
133-070-23 (west end)
133-070-14 (west end)
133-080-59 (center)
133-080-64 (east end)
133-120-14 (east end)
The only thing surprising about giving HSP Resources the rest of the Army property was the best ever performance by the Lassen County Supervisors. (obviously requiring many "closed session" rehearsals). It was perfectly choreographed.

Hammond might have a big problem by admitting he was included in negotiations with a private party for public property.

Brown Act Violation 54952.6, Hammond did not recuse himself from discussion or the vote.
Steve Pezzullo wanted the public to think he sweetened the deal with his $25,000 Bid by giving Lassen County back the "One Stop" building. This is a building in Herlong that was given to Pezzullo by Supervisors Wosick, Hanson and Pyle. It has been valued between $136,000 to a million dollars.
Pezzullo paid only $173.00 for this building but would be required to spend thousands of dollars to upgrade the building to ADA requirements before Larry Smith could put it on the market.
HSP Resources has yet to, after over a year, improve the town of Herlong. (putting the Library books back in the Library, really doesn't count)
The Supervisors were faced with complaints that the money they used to remodel this building had a caveat; after accepting the public money to repair/maintain the "One Stop" building, they were required to keep the property for 20 years. Oooooops!
DILEMMA
HOW WERE THEY GOING TO GET THE "ONE STOP" BUILDING
BACK BEFORE THE COUNTY HAD TO REFUND ALL THE MONEY?
Remember, Supervisor Wosick attempted to secretly purchase Herlong for $25,000 but was caught.