RETURN TO HOME PAGE RETURN TO ARROWROCK
LMUD SUPPORTS ARROWROCK UNTIL TRUTH EXPOSED
THE LMUD BOARD ANNOUNCED ON APRIL 23, 2003 THEY WOULD NOT SPEND ANY MORE MONEY ON ARROWROCK
Now they say they have spent over $100,000 since they made this statement.
Frank Cady hired Spiegel McDiarmid to fight KWH'S Motion to Intervene. KWH was served with the documents this law firm filed with FERC.
This LMUD Board has NEVER AUTHORIZED THESE FUNDS TO BE SPENT.....NEVER.
KWH FILES MOTION TO INTERVENE ON LMUD'S ARROWROCK PROJECT ON APRIL 5, 2003
APRIL 23, 2003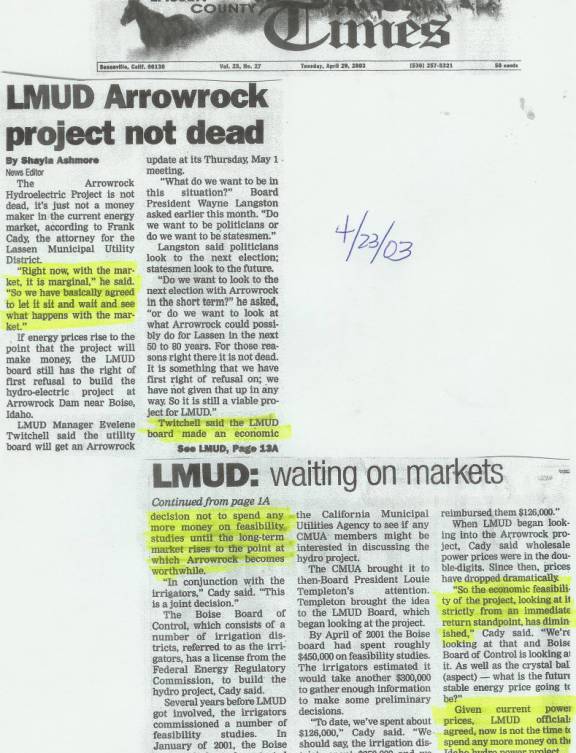 MAY 13, 2003
The Lassen County Times reports outraged ratepayers as meeting disrupters.
This newspaper does not stand for the people's "right to know".