Lassen County Supervisors Activity
on the
Sale of Contaminated Land
The Lassen County Supervisors placed the first RFP to sell these parcels (most are contaminated with ordinances and explosives) on January 28, 2014.
....and then proposed to issue the RFP on February 1, 2014 with a bid submission date of March 1, 2014. This gave Steve Pezzullo and his partners time to buy the property above the Airfield property.
Kan We Help stopped this first RFP by pointing out that Lassen County could not sell a federal airfield.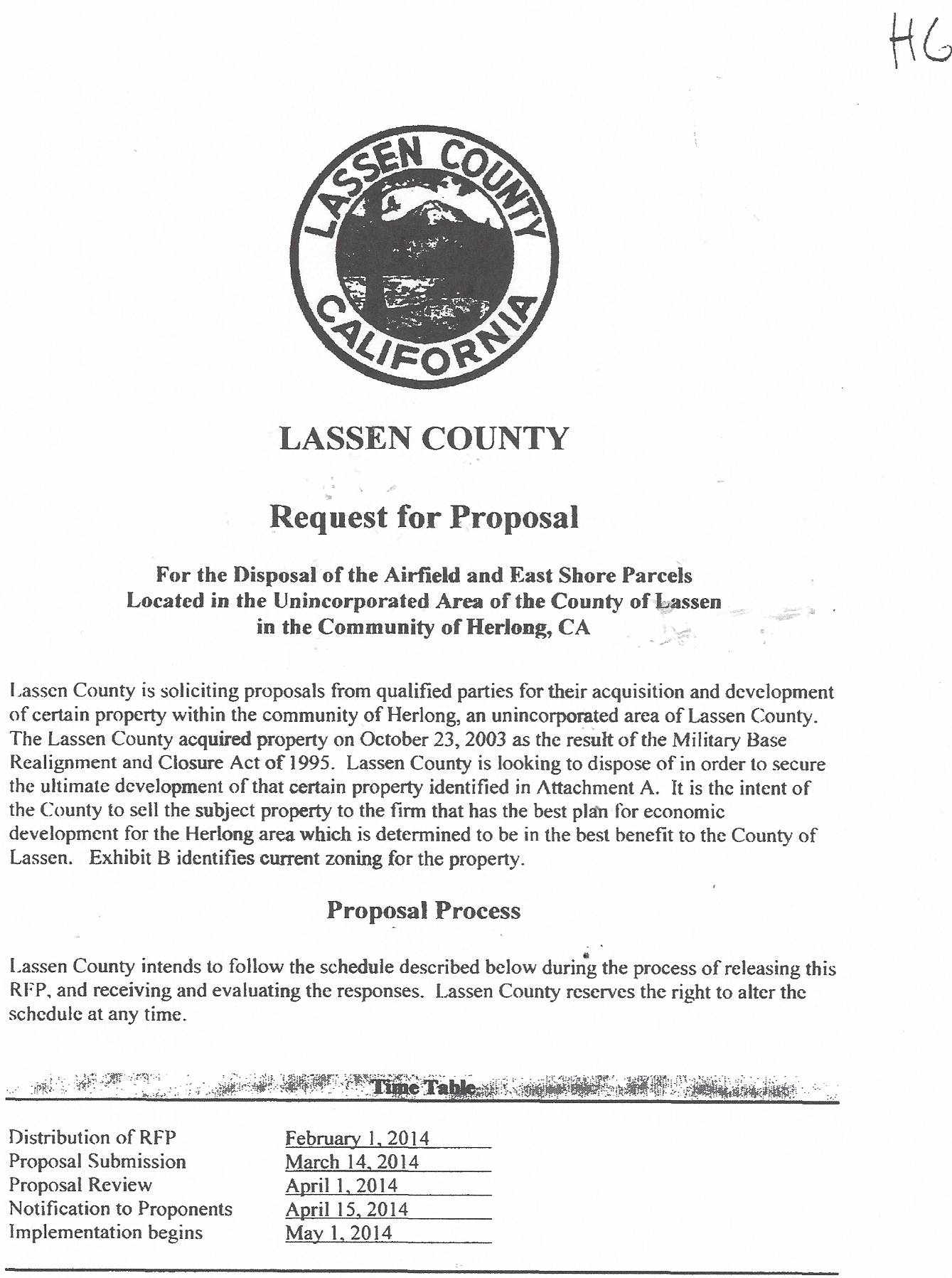 Safe access would have to be the parcels above, which HSP purchased 25 days after it appeared on the BOS agenda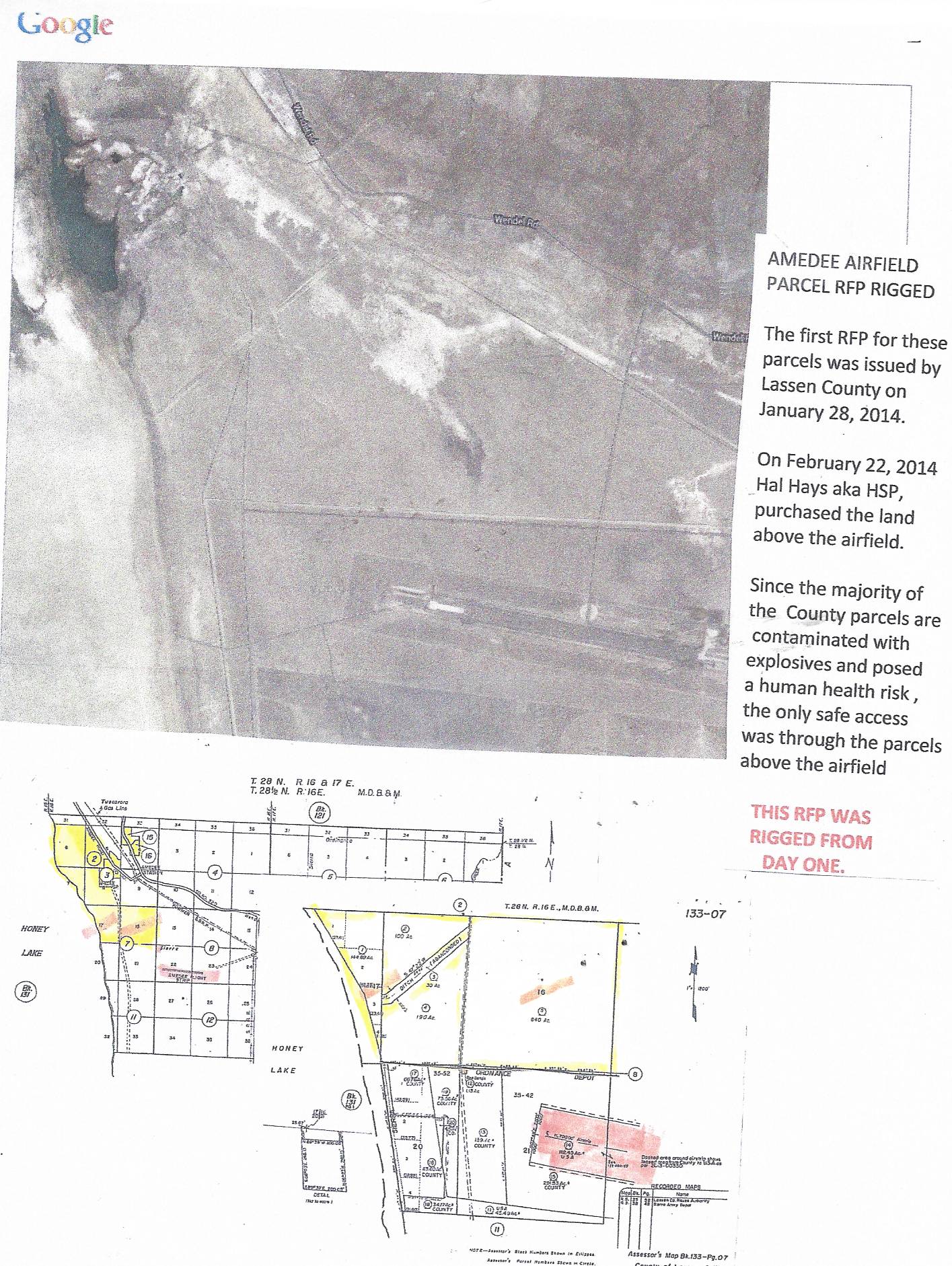 Steve Pezzullo, Larry Smith and Hal Hays purchased ($450,000) the parcels contiguous to the Amedee Airfield Parcels on February 22, 2014.
The RFP was finally issued on September 23, 2014 after Kan We Help insisted that the contamination be disclosed in the RFP
No action
can be considered as a remedy
when human health is at risk
"2004 CEPA Remedial Action Plan"