LMUD employee
Connie Devlyne-Sexual Harassment
Read this disturbing case: Federal Court Case 10-cv-00286
TRIAL DATE: 11/7/11
HERE WE GO AGAIN, LMUD had to pay Steve Trevino, former Supervisor, over $600,000 because of bad management decisions by the LMUD Board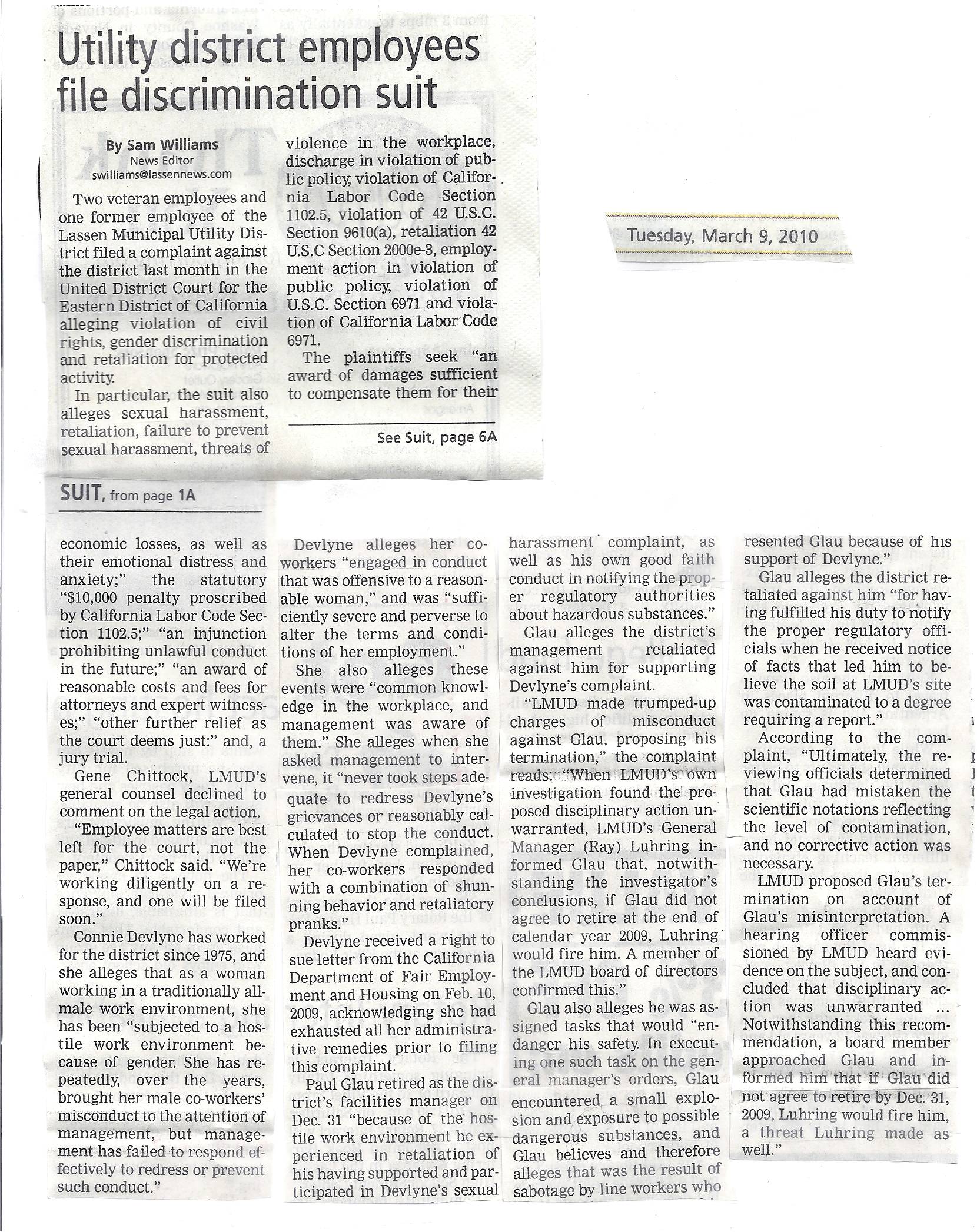 LMUD Employees File Lawsuit for
Harassment
Paul Glau and two other LMUD employees recently filed a Harassment lawsuit against LMUD Board members Langston and Nagel & LMUD GM Ray Luhring.
Conflict of interest must be discussed in open session....oops....a Brown Act violation
Lassen County Times, 3/2/10
(Lassen County Times was not aware of this lawsuit when this article was published)
The LMUD Board's history continues to show gross mis-handling of the public's business
Evelyn Twitchell was paid $100,000 for her silence of Cady's actions
Steve Trevino was paid $622,000 . (LMUD's support of Cady's actions)

The LMUD Board has spent over $100,000 to collect $7,500 from Cal Sierra Title Company for the KWH v LMUD award.